New Delhi sources stated that Former Prime Minister Atal Bihari Vajpayee, who has been ailing for long, was admitted to AIIMS yesterday for routine check-up and investigations and his condition was stated to be stable. According to a statement issued by the premier hospital "He has been admitted for examination and management. He is stable".
As per report a team of doctors under the supervision of AIIMS Director Randeep Guleria are conducting tests on the 93 year old leader, the statement added. Prime Minister Narendra Modi also visited the BJP patriarch at the All India Institutes of Medical Sciences (AIIMS). Accordingly Modi enquired about the well-being of Vajpayee and met his family members, official sources said. BJP president Amit Shah, Congress chief Rahul Gandhi and Health Minister J P Nadda were among those who paid a visit to the ailing leader.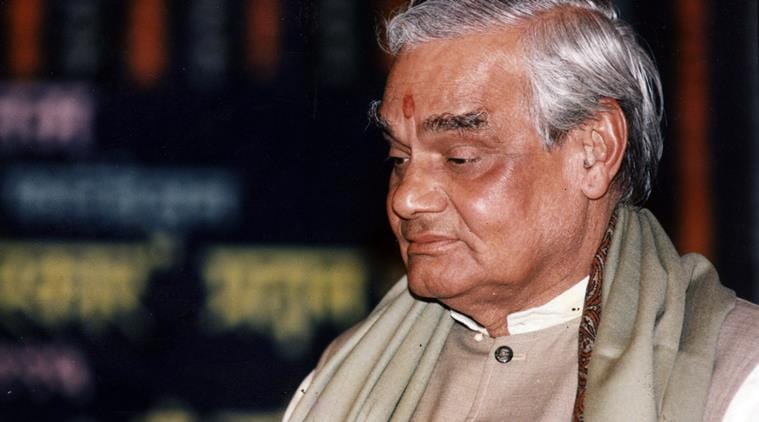 Further a BJP statement said that the leader was admitted for routine check-up and investigations on doctors' advice. Moreover the BJP stalwart was the prime minister between 1998 and 2004. As his health deteriorated, he slowly withdrew from public life and has been confined to his residence for many years.


Supreme Court judge wins hearts!

Relief materials had been collected at the premises of the supreme court of India, and justice Joseph Kurien actively participating in helping packing and collecting of relief materials had come as a surprise and inspiration for others in the premises. Kerala, God's own country as people call it, had been hit by an unprecedented disaster after being impacted by never before seen huge rainfall in the past 100 years.