Indian Prime Minister Narendra Modi earlier today challenged Karnataka Chief Minister Kumaraswamy on his fitness challenge and the CM declined his challenge and said he is more concerned about the fitness of the state than his personal physical fitness.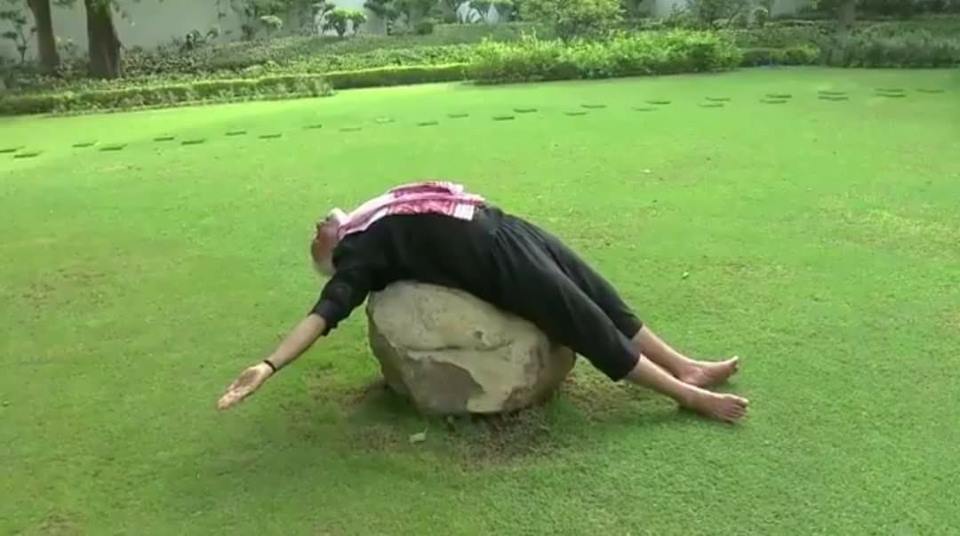 He tweeted, "I am honored & thank you very much for d concern about my health. I believe physical fitness is important for all&support d cause. Yoga-treadmill r part of my daily workout regime. Yet, I am more concerned about the
devlpment
fitness of my state&seek ur support for it."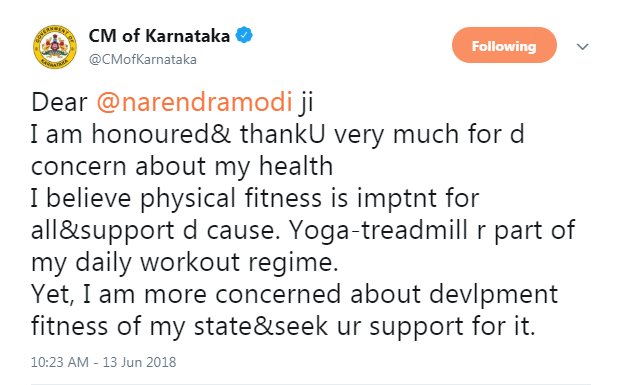 Now, at the same time, social media is as usual trending with memes and trolls mocking the Prime Minister. Most of them are concerned about the development of the nation than personal physical fitness. Take a look at some of the memes and trolls below,
Modi Ji's #FitnessChallenge on Indian Economy be like 👇 pic.twitter.com/TKadSlpxYa

— வெள்ளந்தி™️ (@im_appavi) June 13, 2018

Finally, YSRCP MPs resignations are accepted

Finally, YSRCP MPs resignations are accepted Lok Sabha Speaker Sumitra Mahajan had accepted the resignations of the five MPs from the State. The Speakers' office had issued notification on Thursday indicating that the resignations were accepted with effect from June 20.