Sources from Thiruvananthapuram stated that the upcoming Kerala Boat Race League will evolve into a world class tourism product, state Tourism Minister Kadakampally Surendran said on Thursday. Meanwhile elaborating, he said that the league will include various boat races from five districts, excluding the ones that are held in relation to religious customs and traditions and the matches would be held mostly on Saturdays.
Surendran said "Boat Race League will begin on August 11 with the Nehru Boat Race Trophy that will be held at the Alappuzha Punnamada Lake. Accordingly the Nehru Trophy Boat Race will be the qualifying event and the league matches will be held on the succeeding days by including the top nine A teams from the qualifying race and the league will have a total of 12 games, and will conclude on November 1 with the Kollam President Trophy Boat Race".
Furthermore the matches will be held at six venues in Alappuzha district, two in Ernakulam district and one each in Thrissur, Kottayam and Kollam districts. Moreover the qualifying teams will be granted a bonus amount of Rs 4 lakh, while the prize money for the top three teams in each league match has been fixed at Rs 5 lakh for the winner, Rs 3 lakh for the runner-up, and Rs 1 lakh for the third spot. Further the final winner of the league will be receiving prize money of Rs 10 lakh.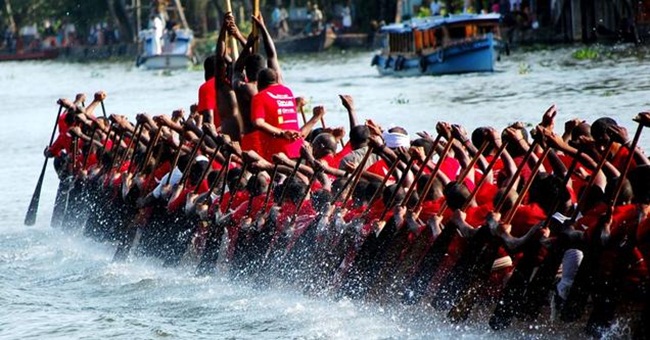 Jagan's Sakshi Media on Sale?

If the rumours in the media circles are to be believed, YS Jagan Mohan Reddy's Sakshi Media is up for sale. Jagran Prakashan Ltd (JPL), the publisher of the country's largest daily Dainik Jagran, is keen on acquiring Sakshi group and they are rumoured to be offering a whopping 1500 crore for this deal.