Prime Minister Narendra Modi had recently released a video for the fitness challenge given to him by cricketer Virat Kohli. Narendra Modi had also challenged Karnataka chief minister HD Kumaraswamy for which Kumaraswamy had replied that he was more concerned about the fitness of the nation and not interested in such fitness challenges and that he wants the prime minister support in this aspect. 
However the JDS members are angry on Modi for inviting Kumaraswamy who had recently underwent a surgery for a fitness challenge. They also said that Modi can't even stand a challenge against JDS leader Deve Gowda.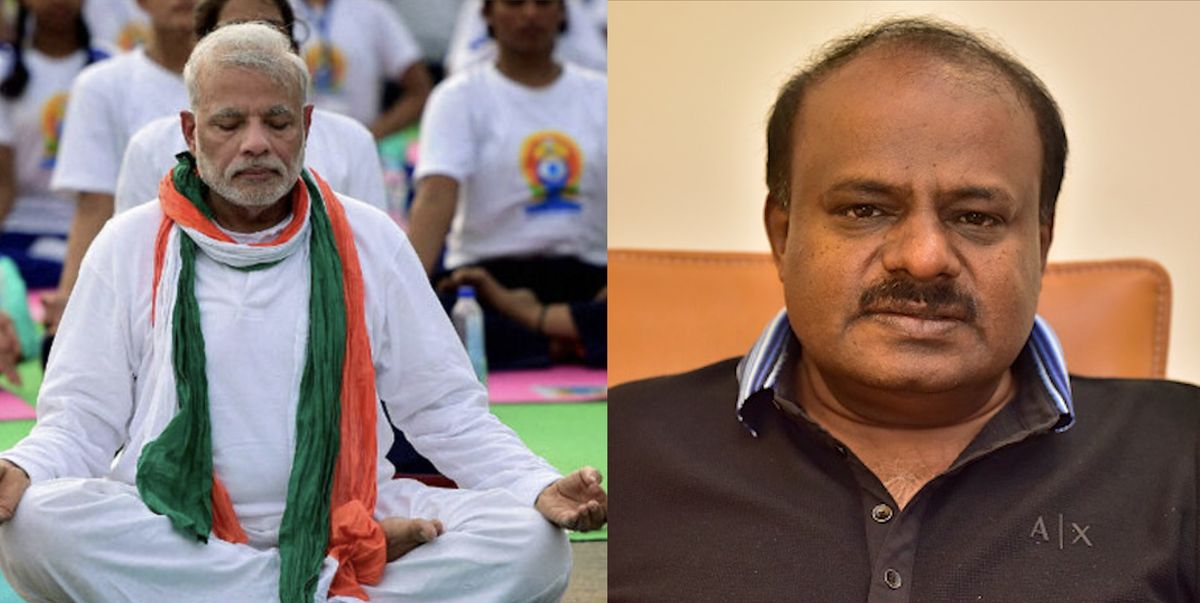 Deve Gowda has always been a fit person and aged 86, he has a special gym in his home, instructed by a trainer named Karthik. Since he had been fit for long and doing exercises regularly, it was no tough task for him to take up challenges said Deve Gowda. On the other hand Modi's fitness video which had very simple and basic exercises has been trolled heavily.

Muhurtam for Telangana CM KCR's Chandiyaagam is fixed

Accordingly from January 21st to January 25th this religious ritual will be held at KCR's farmhouse in Erravelli. Meanwhile once again arrangements are being made on a grand scale. But this time there is a change in guests list. Earlier in 2015, KCR invited AP CM Chandrababu Naidu and then things went well between the TRS and TDP governments.