Mumbai sources stated that Anushka Sharma took a passerby to task when he allegedly threw garbage on the road and her husband Indian cricket skipper Virat Kohli recorded the incident in a video that has now gone viral on social media. Meanwhile in the 17 second long clip, the actor can be seen scolding the man in a chauffeur driven dark sedan for littering the streets and the video, however, did not capture the man in the act.
Sharma can be heard as saying in the video shared by Kohli on Twitter "Why are you throwing garbage on the road, you cannot just throw plastic on the streets just like that". Moreover she then asks the man to use a dustbin instead of throwing garbage on the streets. Furthermore Kohli captioned the clip as "Saw these people throwing garbage on the road & pulled them up rightfully. These people will keep our country clean? Yeah right and if you see something wrong happening like this, do the same & spread awareness.
Moreover the man who identified himself as Arhhan Singh shared a post on Facebook, saying though he is "apologetic" for his carelessness, the actor could use some etiquette in her speech. He wrote Mrs. Anushka Sharma Kohli a little etiquette and politeness in your dialogue wouldn't have made you a lesser star. There are all kinds of manners and hygiene and the verbal etiquette is one of her speech".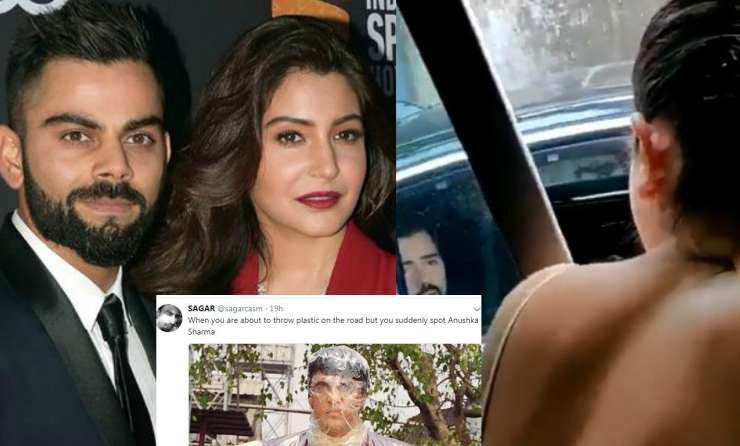 Where is Vamsi? When he will file nomination?

Vallabhaneni Vamsi name is appeared in first list of TDP as its nominee from Gannavaram Assembly. He didn't go to Gannavaram after announcing his candidature from Hyderabad. Date of Filing of nominations would come to an end by 25th March.