AICC president Rahul Gandhi is understood to have set his eyes on the Andhra Pradesh politics. In a meeting with the party leaders from the State in Delhi, Rahul Gandhi had reportedly reviewed the party position besides taking information on the performance of Chief Minister Chandrababu Naidu and Opposition Leader Jaganmohan Reddy.
The meeting, which also had the share of one-to-one interaction with the leaders, also had discussion about the need of alliance with other parties and the possibilities of strengthening the party from the grassroots. While some leaders favoured alliance with Jana Sena and the Left parties, some wanted the party to go it alone to strengthen its base in the State.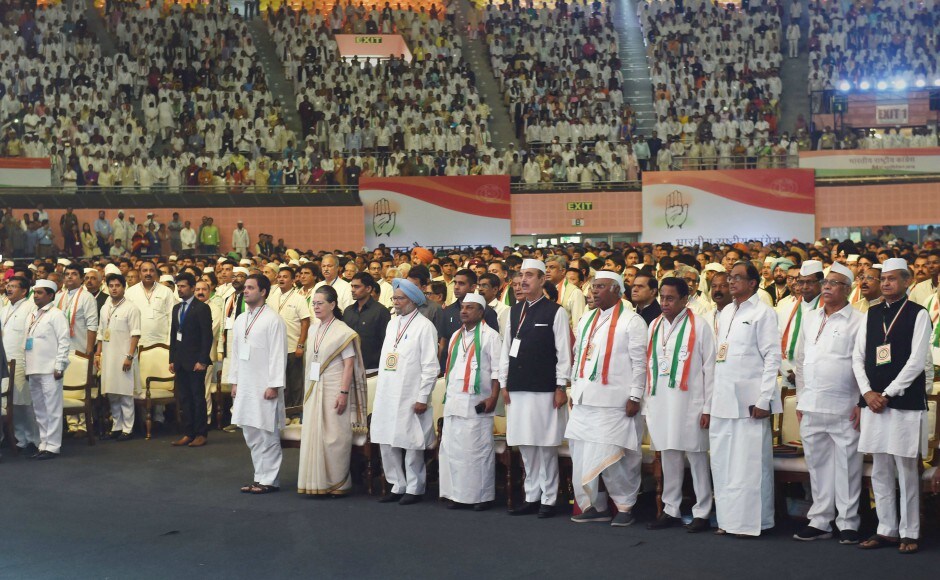 Majority of the leaders have reportedly favoured the continuation of Raghuveera Reddy as APCC chief, while some wanted a change to go aggressive as the incumbent is soft in targeting the TDP and the YSR Congress. Rahul Gandhi had reportedly told the AP leaders to target the YSR Congress more than the TDP as the victory of Jaganmohan Reddy in the next election would seal the fate of the party forever. "There is a lot of difference between Jaganmohan Reddy and his father Rajasekhar Reddy. While the late leader was more concerned about the welfare of the people, Jaganmohan Reddy's agenda is only to capture power," Rahul Gandhi is understood to have gave his view of the leadership in the State.
At the end of the meeting, Rahul Gandhi had asked APCC chief Raghuveera Reddy and AICC general secretary Oommen Chandy to keep visiting every district in the next four to five months strengthening the party. He had also reportedly promised to visit the State before the State goes for the next round of elections.
The party now has the booth level committees in one fourth of the total election booths in the State, which shows the party's total bankruptcy of cadre after the 2014 elections. It might take a few more years for the party to have its activists at the grassroots as its existing cadre had migrated to the YSR Congress. The Congress wants to build the party on the special category status slogan claiming that it would be possible only through the Congress and only if Rahul Gandhi becomes the Prime Minister.It is to be seen how people would take this slogan once the Congress goes to the people in the next few months as it gets ready for the elections.

Artisanal bread bakers order numbers almost doubled in Bengaluru

Accordingly many bakers have seen an increase in order volumes in the past year, along with a greater interest in sourdough bread from customers. It's said to be more easily digestible, with a lower glycemic index that doesn't cause blood sugar spikes the way normal refined flour bread does. Samruddhi Nayak,