Washington sources reported that US President Donald Trump and First Lady Melania Trump hosted King Felipe VI and Queen Letizia of Spain at the White House. After arriving at the South Portico on Tuesday afternoon, the couples posed for a photo and then. As per report President said "It's a great honor to have the King and Queen of Spain and it's a beautiful country. We were in Spain not so long ago and we love it".
Trump added "Our relationship has been outstanding over the year's excellent trade relationship, military relationship. Just about everything you can have. So we love Spain". Meanwhile this is the 50 year old King's first meeting with Trump and his second visit to the White House since he took over the throne in 2014 after the abdication of his father, King Juan Carlos I.
The USA Today quoted the King as saying Spanish royals wrapped up a five day goodwill visit to the US that included stops in San Antonio and New Orleans to celebrate those cities' 300 year old ties to Spain. "This is a great end to a perfect trip". Moreover we appreciated very much our common history, our heritage. So many years that we share so many issues of common interest... As well as there is one basic common issue, which is our value for democracy?" earlier on Tuesday, the Spanish royal couple also had meetings at the World Bank.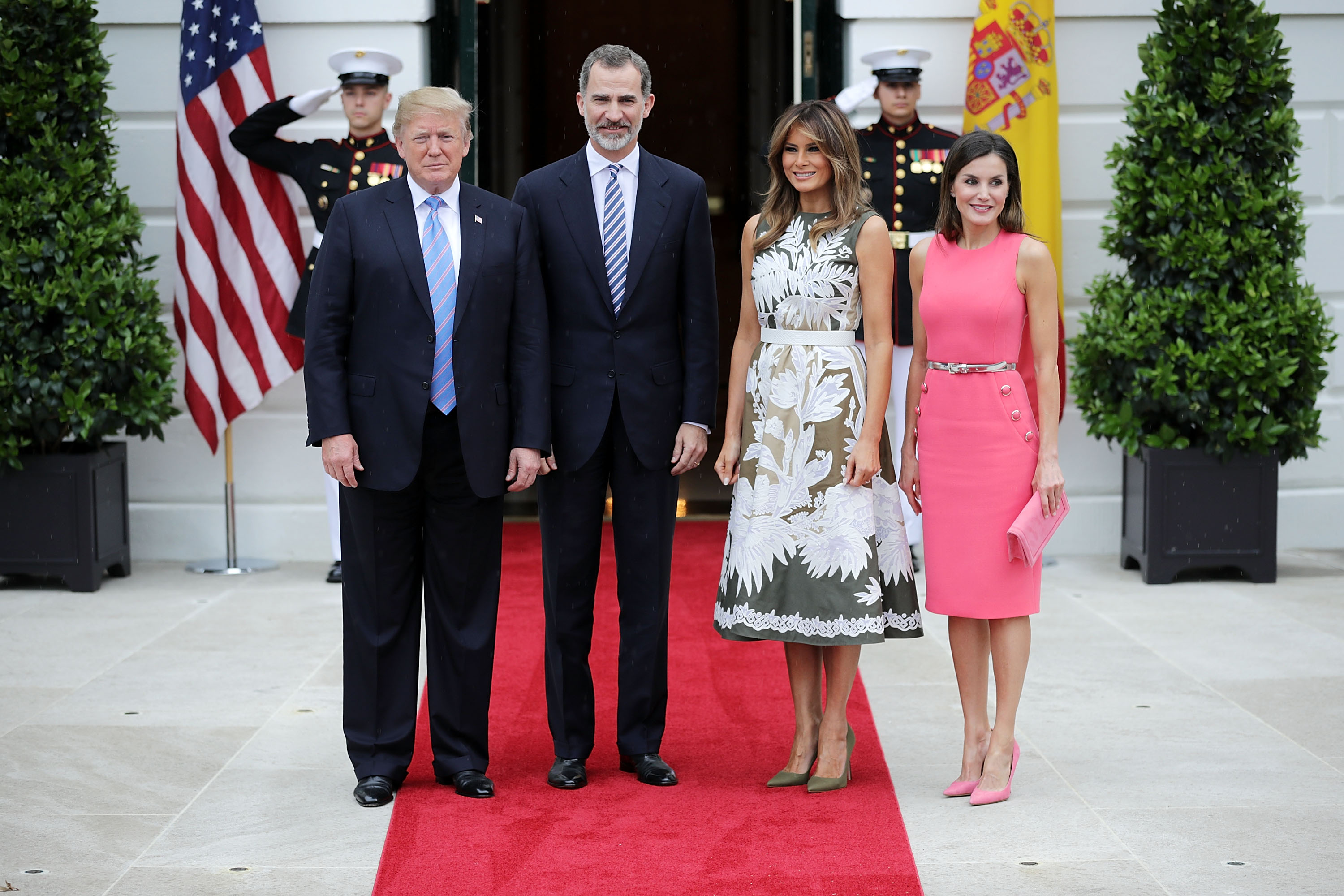 Chinnathambi locked in cage!

Chinnathambi elephant from Coimbatore was finally locked in a cage in Varakaliyar forest. After information that Chinnathambi from Coimbatore had been destroying agricultural lands, from there the forest department shifted him to Topslip's Varakaliyar area on January 25, however again on 31 January he himself again returned to his habitat.