Tiruchy sources added that Federation's national vice-president C K Mathivanan said the National Federation of Telecom Employees have appealed to the Union Government to again categorically declare all the 2.5 lakh BSNL (public sector telecom major Bharat Sanchar Nigam Limited) employees as 'Government servants'. Meanwhile he told newsmen at Tiruchy on Tuesday that once the telecom staff were declared as BSNL employees, the consequence was that for the last nine years, they have been denied bonus, pay hike and other benefits.
Furthermore he disputed the Government's claim that BSNL did not earn profits and said this was because of the Central government's policy decision. Moreover he said that there were 66,000 telecom towers of the BSNL across the country and government was attempting to privatize these towers. Accordingly if the Government went ahead with that plan, the federation would launch a nationwide agitation, warned Mr. Mathivanan.
Further he also took strong exception to PM Narendra Modi for allegedly acting as a 'brand ambassador' for the private Jio network, but would not do such a thing for BSNL. Hence Mr. Mathivanan said once there were 114 employees per 1,000 telephones and now it has come down to six staff per 1,000 telephones. Due to this skewed ratio, the services of BSNL have been severely affected of late.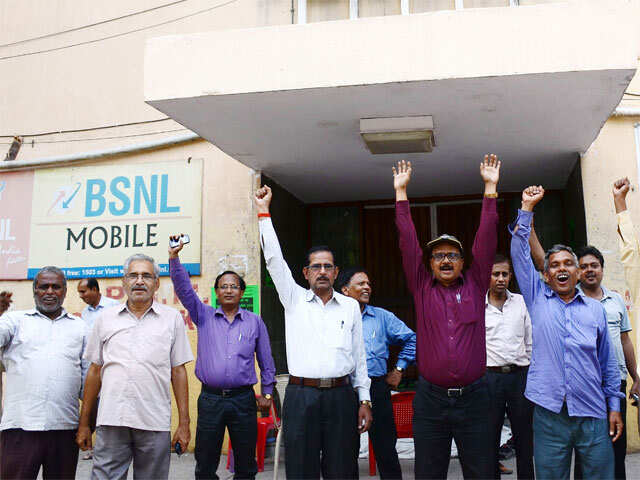 Sehwag challenges Kohli can't do it!

Former Indian swashbuckling opening batsman Virender Sehwag has challenged that though Indian Skipper, run machine Virat Kohli has been making new records and breaking existing records, smashing most of the records of Master Blaster Sachin Tendulkar, he won't be able to overcome several records. Kolhi has been on a rampage as he has been breaking records one after the other with every match and he is literally unstoppable.