Jakarta sources added police said on Wednesday that more than 190 people are now believed to be missing after Monday's ferry disaster on Lake Toba, on the Indonesian island of Sumatra. Meanwhile the number, revised up from 130, is three times the number of passengers the ferry was licensed to carry.
Accordingly Lake Toba, the world's largest volcanic lake, was busy with tourists celebrating the annual Eid holiday when the ferry sank in poor weather. Police said many victims are thought to have been trapped inside the vessel. Moreover Indonesia's national search and rescue agency said only 18 survivors had been found, all within hours of the tragedy. As per report three bodies have been recovered. A BBC report said authorities say the boat operators didn't hand out tickets so there are no records of who was on board.
Meanwhile desperate families have spent the past days desperately waiting for news and hoping that the search and rescue boats returning to shore might bring any news. Earlier on Wednesday, divers and an underwater drone joined the search efforts and the teams still need to locate the wooden ferry at the bottom of the 1,500-ft-deep lake. Fajar Alamsyah Putra told "This is a test from God for our family". Moreover according to official regulations, all boats in Indonesia must not exceed capacity and must have life jackets for every single passenger on board.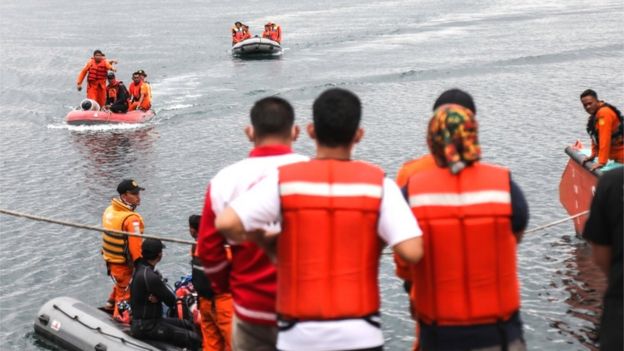 Animosity between AP people & Central government out in the open

As per report the situation between Andhra Pradesh and Centre got worse when the Telugu Desam Party decided to break off ties with the BJP and walked out of the NDA government early last year. Meanwhile ever since the break-up, Andhra Pradesh has been getting a raw deal from the Centre. Furthermore the BJP High Command's interference in ensuring that AP is at a disadvantaged position, added to the already existing tension.