Andhra Pradesh sources made a statement that Chandrababu Naidu laid the foundation stone for an iconic tower for Non-Resident Telugu Society calling it as NRTiCON. As per report the NRI tower will have 33 floors, rising to a height of 158 metres with 11 lakh Sq ft commercial area. The construction will cost a whopping Rs 500 crore.
Meanwhile the tower will facilitate office space to 100 companies which could offer direct employment to more than 5,000 people and indirect employment to about 20,000 people. This tower will motivate many NRIs's when they cross it and the feeling will be amazing.
Moreover Andhra CM Chandrababu said his government will support the establishment of industries by Non-Resident Telugu community in Andhra. Furthermore the NRT CEO K Sambasiva Rao said the society has 83000 memberships.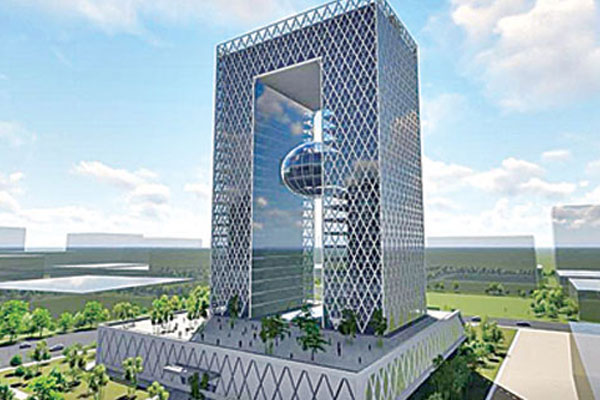 Will Chandrababu Naidu attend Court in Babli Case?

Dharmabad sources made a statement that in a jolt to Andhra Pradesh CM Nara Chandrababu Naidu and the Dharmbad Court yesterday rejected the recall petition filed by the advocates who represented him. Meanwhile in connection with the Babli project protests case, the Court ordered that Chandrababu, despite being a Chief Minister, should attend the Court proceedings.