According to sources Seychelles President Danny Faure, who is on his first bilateral visit to India, will hold talks with Prime Minister Narendra Modi today and review the wide ranging cooperation between the two countries, including in the fields of defense and security. Meanwhile Mr. Faure, who arrived in Delhi today after visiting Ahmedabad and Goa, was received by Minister of State for External Affairs MJ Akbar.
Ministry of External Affairs Spokesperson Raveesh Kumar tweeted that Mr. Faure landed in Gujarat Friday as part of his six day India tour. Earlier he visited the Sabarmati Ashram on Saturday, where Mahatma Gandhi lived between 1917 and 1930. Moreover Mr. Faure also visited the Indian Institute of Management Ahmedabad (IIMA), where he held a meeting with the institute's director, Errol D'Souza.
Further the visit comes just days after Mr. Faure said a joint project with New Delhi to develop a naval base at Assumption Island in his country would not move forward. Furthermore during the visit, Mr. Faure will also visit Uttarakhand. Moreover he had also said the issue would not be discussed with the Indian leadership during his visit to New Delhi.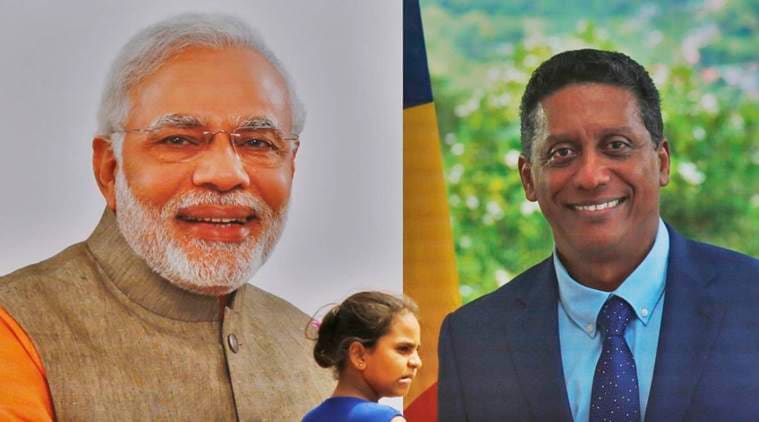 Animosity between AP people & Central government out in the open

As per report the situation between Andhra Pradesh and Centre got worse when the Telugu Desam Party decided to break off ties with the BJP and walked out of the NDA government early last year. Meanwhile ever since the break-up, Andhra Pradesh has been getting a raw deal from the Centre. Furthermore the BJP High Command's interference in ensuring that AP is at a disadvantaged position, added to the already existing tension.