Washington sources reported that according to the Capitol Police, a total of 575 women were arrested for illegally demonstrating in a protest, which sought to express opposition against the immigration policy promoted by US President Donald Trump, which includes the detention and separation of children from their families. Meanwhile the women were arrested, charged and subsequently released at the scene.
Accordingly the arrests, which followed a morning march of hundreds of women through the streets of the US capital, occurred in the Hart building of the US Senate. Furthermore at least one congresswoman, Pramila Jayapal, who also participated in the protest, was among those arrested. Democratic House Representative Pramila Jayapal, adding that "He just got arrested with a group of at least 500 women who took over the center of the Hart Senate building protesting the inhumane and cruel policies of 'zero tolerance', the separation of families," and that she was "proud of being arrested with them".
Further the Trump Administration launched the so-called "zero tolerance" policy last April, which considers illegal border crossing as a criminal offense, meaning that immigrant minors will be separated from their families. Moreover according to data from the US Department of Homeland Security since then, the US government has reunited 538 children with their relatives, but more than 2,000 minors still remain separated.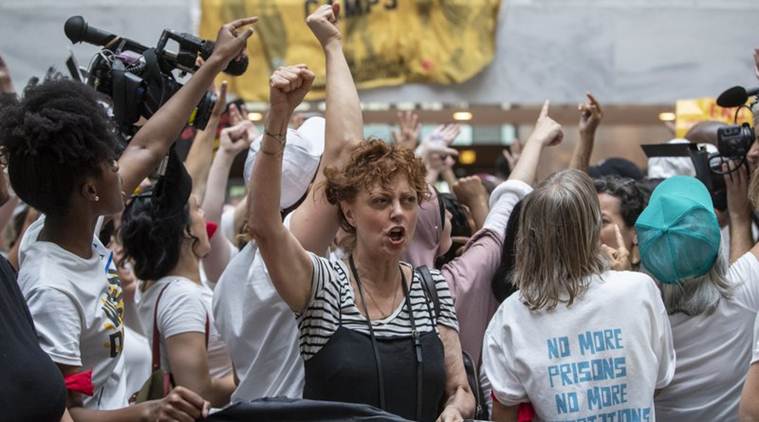 Will justice be delivered to RTC Employees & People of Telangana?

Hyderabad sources stated that with the Telangana State Road Transport Corporation (TSRTC) strike entering the tenth day, the agitating workers had organized a 'Raasta Roko' (road blockage) protests in all districts across the state on Tuesday. Meanwhile the Joint Action Committee (JAC) president Ashwathama Reddy said that this was not some kind of ordinary strike, and it was meant for the ensuring that justice is delivered to RTC employees and the people of Telangana.