According to report Delhi boy Mihir Jain weighed 237 kg at the age of 14. His weight affected his ability to walk or breathe properly and he had to undergo a weight reduction surgery. As per report the hospital has claimed that he was the "heaviest teen in the world with a BMI of 92 kg/m2" before a bariatric operation helped him shed over 30 kg. As per Doctor's advice he had to lose 40 kg before he could even go in for surgery.
Dr Pradeep Chowbey, Chairman of Max Institute of Minimal Access, Metabolic and Bariatric Surgery said "Mihir came to his OPD last December a wheel-chair and he couldn't believe his eyes as he was grossly obese; his BMI was 92 that are amazingly high. Moreover he wasn't able to open his eyes, as his face was puffy, and not able to stand properly. He said "When he learnt about his age, he was very much disturbed to know that he had reached this dangerous BMI in just 14 years".
Further according to the hospital, Mihir, who stands a little over 5 ft high (161 cm), now weighs 165 kg and the target, is weigh 100 kilos. Dr. Chowbey said "Doctors performed a gastric bypass surgery, which restricts the amount of food intake and also causes less absorption of calories and a hospital spokesperson said the operation lasted 90 minutes. Moreover generally with 92 BMI, the surgery one can think of is gastric sleeve, but we were strongly in favor of gastric bypass as it is a gold standard procedure. Presently he has now begun exercising and is looking forward to the day when he weighs normal and goes to school.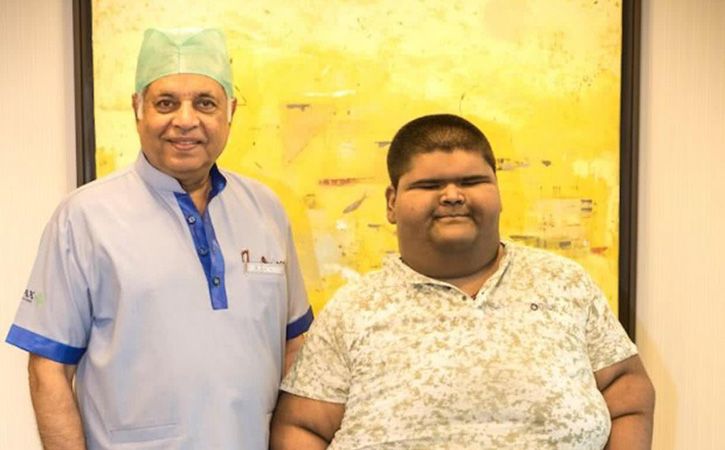 RBI found large divergence in the books of Yes Bank

New Delhi sources stated that the private sector lender said the Reserve Bank has warned Yes Bank of regulatory action for disclosure of nil divergence report in violation of the confidentiality clause. Meanwhile Yes Bank in a press release earlier this week had said the RBI has not found