Tirupathi sources reported that in what could be termed as political goondaism, the TDP leaders in Chittoor district tried to attack YSR Congress Party MLA RK Roja yesterday. Accordingly the YSRCP MLA had come to participate in the inauguration function of Putturu Government hospital building. Meanwhile when brushing protocol aside, the TDP leaders and supporters stopped Roja and even tried to attack her.
Furthermore this triggered a reaction from YSRCP workers and supporters who swung into action and stopped the TDP leaders. Moreover as a result, the situation in Putturu became tension for some time. Interestingly enough, the events unfolded in the presence of Minister Amarnath Reddy, who had also come for the hospital building inauguration.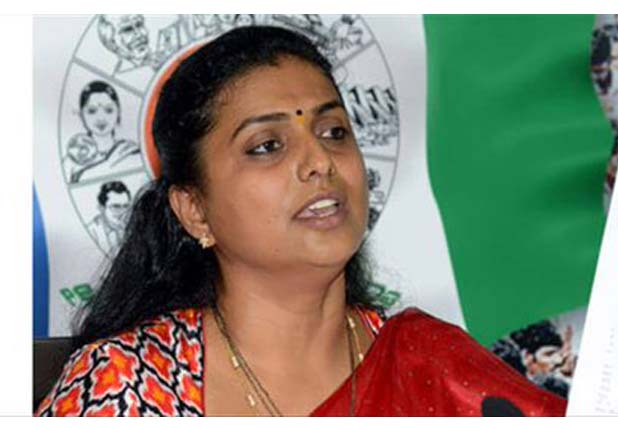 Moreover prior to attending the inauguration program, Roja spoke to media persons and expressed her anger against Andhra Pradesh Chief Minister N Chandrababu Naidu and said that AP CM ignored the plight of farmers in his own district. As per report this was the case with tomato earlier and with mango yesterday. She said "Farmers are facing hardships without minimum support price from the government. Chandrababu shows false love for farmers".


Government of Andhra Pradesh signs MoU with Internshala, launches 'Youth for Andhra Program'

Real Time Governance Society (RTGS) of Government of Andhra Pradesh has signed an MoU with Internshala to launch the 'Youth for Andhra Program' program. The program focuses on empowering the youth of Andhra Pradesh and shaping them into change makers at the grassroot level. 10,000 students across Andhra Pradesh will be hired under this program and will gain valuable knowledge about government policies and bureaucracy. The deadline to apply to the program is 25th February 2019.