Chennai sources added that a senior leader yesterday said the ruling AIADMK in Tamilnadu was in principle agreeable to the proposal to hold simultaneous polls to Parliament and state assemblies, but wants it to be considered after 2021 when the present state assembly's term would expire. Meanwhile senior leader and Fisheries Minister D Jayakumar told reporters here that this view had been conveyed through a letter to the Law Commission and it will be put forth again by AIADMK leaders during the panel's two day deliberations on the matter being held in Delhi from yesterday.
Moreover he was replying to a question on the consultations by the Centre on holding simultaneous polls and the Tamilnadu government's stand. Moreover he said "the tenure of the (present) Tamilnadu Assembly is till 2021" and hence assembly election should not be combined with the Lok Sabha poll scheduled for next year and the simultaneous polls in Tamilnadu may be considered in 2024.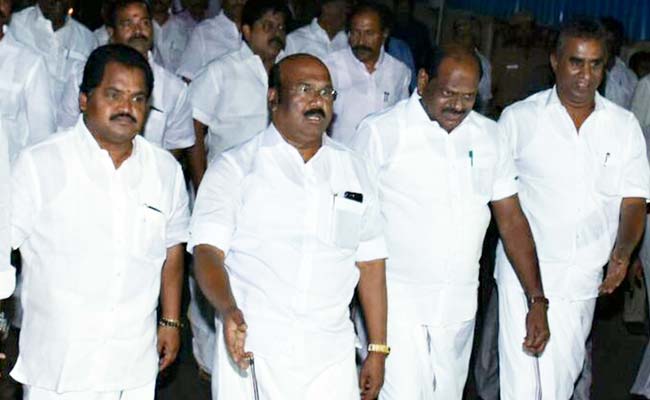 Jayakumar said though the proposal to hold simultaneous polls to Parliament and state assemblies was agreeable in principle for the AIADMK which meant "toeing the line of Amma (late chief minister Jayalalitha)," it can, however, be considered post-2021 Assembly polls. Previously the late leader, had, however, flagged "some key issues" that had to be addressed before the new mechanism could be put in place. Presently the Law Commission is holding consultations at Delhi with all the national and state parties on the feasibility of holding simultaneous polls. 


Over 120 crores seized in IT raids!

IT Raids have been happening in Aruppukottai in the residence of highway road contractor. The raids are being conducted in the Chennai office of contractor Seyyadurai as well. This raid operation has been named as Operation Parking, and it has been identified that money has been hidden in cars parked in different locations of Chennai. Seyyadurai who is a highway contractor belongs to Aruppukottai of Virudhunagar district.