Noida sources added that the world's biggest mobile factory was launched in Noida near Delhi on Monday by Prime Minister Narendra Modi and South Korean President Moon Jae. Accordingly the unit will have a capacity of fabricating 120 million phones a year ranging from low end smart phones that cost under $100 to the company's flagship S9 model. Meanwhile it will build 10 million phones a month, 70% of which will be earmarked for domestic usage.
PM Modi said "Already 40 crore Indians own smart phones, 32 crore people use broadband and the 30% phones for export will help place the country in the Global market". "Moreover this step today would lend pace to make in India, apart from empowering citizens and this is matter of pride for Uttar Pradesh and India".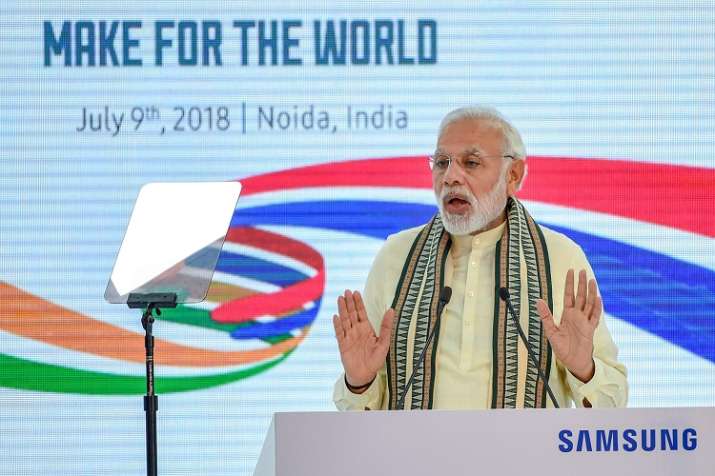 Previously the government imposed taxes on import of key smart phone components as part of a plan to make India an electronics manufacturing hub to boost growth and create tens of millions of new jobs. PM pointed out that "Samsung has provided employment to approximately 70,000 people, the new plant will provide employment to 1000 more".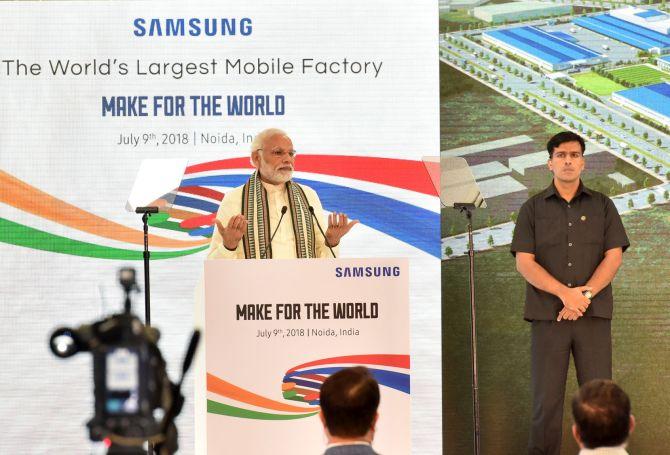 BJP to make alliance announcement soon: Piyush Goyal

Chennai sources added that Union Minister Piyush Goyal on Thursday said the BJP was exploring "all possibilities" and its alliance announcement would be made very soon. Meanwhile refusing to identify his party's prospective allies, Goyal said, "In politics, all possibilities are open and are being discussed". Furthermore Goyal, who is also the BJP's in-charge for Tamilnadu