In a first of its kind step, WhatsApp had published advertisements on Indian newspapers on July 6, in an attempt to avoid spreading of fake news, which in recent times has even lead to bad consequences like killings and mob lynching. India is the biggest market for WhatsApp, with more than 200 million users, and posts the spread of several fake and misleading messages via WhatsApp, the messaging platform owned by Facebook; there were deaths in the country, Hence the company decided to immediately get into the act before the reputation of the firm gets damaged, with such a media post.
The ad read, Together we can fight false information" and the series of posts will soon be there on regional language newspapers as well. The ad insists users to check any information before spreading it by forwarding, and as said by WhatsApp, the company has started an education campaign in India, to detect fake news and rumors.
After beginning with ads in English and Hindi papers, ads will be posted in dailies circulated in states like Maharashtra, Gujarat and Uttar Pradesh soon. WhatsApp is also modifying its app to make sure user is able to detect fake messages or news, by a feature that shows if it's just a forward message or a created one.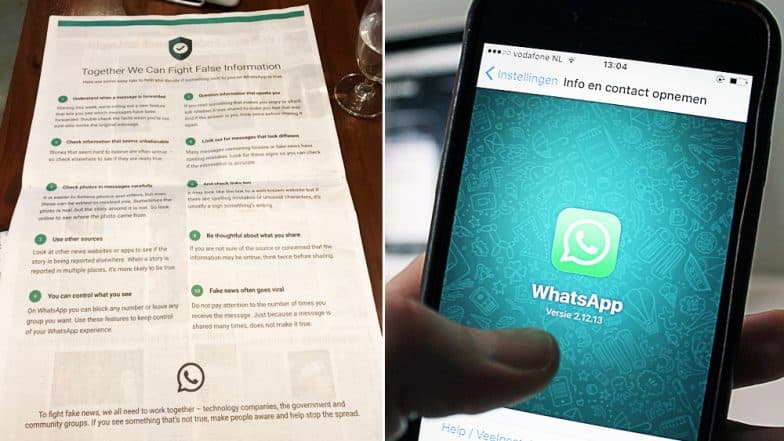 Actor Ajith pens to his Fans to concentrate in Studies

According to report popular Tamil actor Ajith Kumar announced that he doesn't wish to pursue politics. Meanwhile in an open letter, the actor shared that he's not entering politics further appealing to students to concentrate on their studies. Furthermore shutting down the numerous rumors doing the rounds regarding his political inclination in the upcoming elections, Ajith clarified in