According to sources Former US President Barack Obama, who has often talked about the influence of Mahatma Gandhi on his life, yesterday invoked him during a major speech, while articulating his vision of equality, justice and freedom. Meanwhile Obama, who scripted history by becoming the first black President of the US in 2009, has long shown a fascination with Gandhi, hanging a photo of the Indian icon on the wall of his Senate office and citing Gandhi in his Nobel Prize acceptance speech.
Furthermore in an address in honor of anti-apartheid leader Nelson Mandela ahead of the 100th anniversary of his birth, Obama made a plea to his audience to preserve democratic freedoms as the key to peace. Obama said "He believes in Nelson Mandela's vision, he believes in a vision shared by (Mahatma) Gandhi and (Martin Luther) King, and Abraham Lincoln, and he also believes in a vision of equality and justice and freedom and multi-racial democracy built on a pretense that all people are created equal and are endowed by our creator with certain inalienable rights".
Moreover he added that there was a choice between two visions of humanity's future that the world must choose between. Accordingly his lecture, titled "Renewing the Mandela legacy and promoting active citizenship in a changing world," which tracked the transformation of the world, particularly in terms of race relations and human rights, over the past 100 years.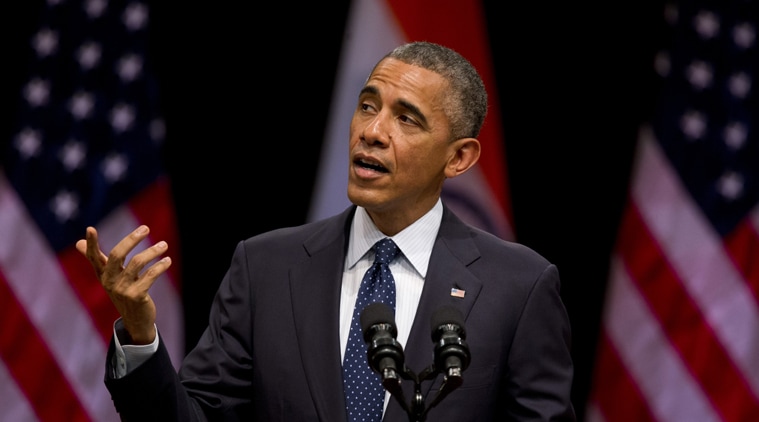 PM Modi felicitated winning teams of Singapore-India Hackathon

Singapore sources reported that Prime Minister Narendra Modi today felicitated the six winning teams, including three from India, of the first India-Singapore Hackathon, a platform for the youth of the two countries to harness and showcase their innovations. Accordingly the top six teams, three each from India and Singapore, participated in a 36 hour Hackathon Grande Finale in Singapore.