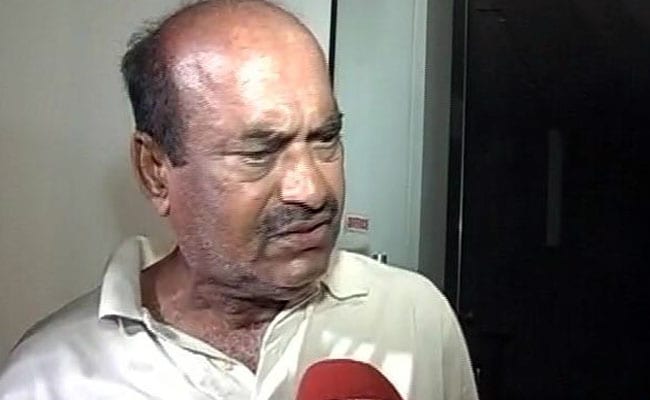 As the Telugu Desam Party (TDP)'s no-confidence motion is taken up on Friday, JC Divakar Reddy, the Senior and important backup of TDP decision not to boycott Parliment session as decided by the Ruling Partys High Command is a jolt to TDP party.  Reddy Voiced his concern stating to be fed up of TDP and Centres biased stance on AP state and also the Sops which only attracted the Party cadre than the deserved citizens.
This is just a routine. The government is not going to fall anyway as they look still stronger. with my weak English and Hindi my presence or absence doesn't matter," he was quoted by news agency PTI as saying. "There are others who are well-versed in English and can speak well," he said.

The negative voice on his own Political party cadre proves the disunity in the Party, and that could prove fatal for the Ruling Government in AP in the coming 2019 elections.
With already opposition and citizens of AP unhappy of the TDP Governance and its larger volume of Corruption by its cadre, and the dislodging of alliance with Center has dented the party's image.  Opposition in YSR Congress, and Pawan Kalyan's Janasena party revolting against the ruling CM and his absurd policies added with Center supporting their stance it looks like TDP may not reign supreme in forthcoming elections.
TDP agenda looks bleak and their voice shrinking against the vulnerable questions raised by the concerned citizens, the delay in Polavaram Project, their audited books on the Financial Status of the Polavaram Project, and also their fight against AP special category status not proving strong Citizens may have changed their decision on their leader #NCBN and its party.

Jagan's New Rule Detrimental to Investments in Andhra Pradesh?

The Ruling Party in Andhra Pradesh has introduced a bill on the employment of local candidates in industries and factories mandate the state government to ensure 75 percent of employment opportunities to locals. It also puts the government under obligation to provide training to eligible local candidates.