Mumbai sources reported that BJP is expected to go solo in Maharashtra during 2019 Lok Sabha polls, reports have claimed. Even though the party is not breaking up its ties with the Shiv Sena yet, BJP chief Amit Shah has told the party leaders and workers to get prepared to fight next year's general election alone.
A senior BJP functionary was quoted by saying "Party president Amit Shah has clearly told us to get ready to go alone and start preparations for all the 48 Lok Sabha seats and 288 Assembly seats in Maharashtra". Meanwhile Shiv Sena chief Uddhav Thackeray on Monday said that he was fighting for the 'common man's dream' and not for 'Prime Minister Narendra Modi's dreams'. Furthermore the functionary also said that the meeting chaired by Shah in Mumbai on Sunday aimed to review poll preparations and measures to expand the electoral base of the organization in Maharashtra.
Accordingly sources said that the BJP chief asked party workers to get ready for the possibility of a triangular or even four way contests with the BJP and the Shiv Sena fighting Lok Sabha polls separately. Moreover a day before the no-trust move, Amit Shah called up Thackeray and later, the BJP claimed that the Sena would support the government and the Sena said that the party would stay away in a huge embarrassment for the BJP.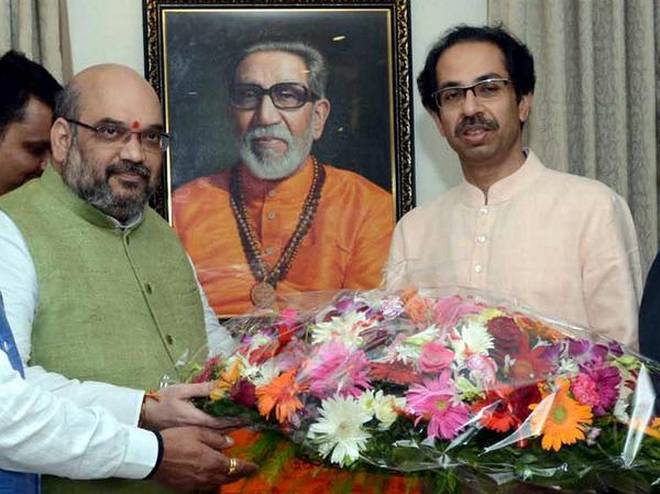 New Chairman for AP CRDA appointed

Amaravathi sources stated that the YSR Congress MLA from Mangalagiri, Alla Ramakrishna Reddy, has been appointed as Chairman of the Andhra Pradesh Capital Region Development Authority (AP CRDA) on Thursday. Reportedly Ramakrishna Reddy, who is popular as RK, defeated Telugu Desam Party (TDP) national general secretary and former IT minister Nara Lokesh at Mangalagiri in the recently concluded election.