Sources from Hyderabad stated that batting legend Sachin Tendulkar and V.V.S. Laxman on Saturday accepted the green challenge to plant saplings under Haritha Haram, the massive plantation program of Telangana government. Meanwhile in separate tweets, they accepted the challenge by Telangana's Industry and Information Technology Minister K. T. Rama Rao, also attaching the pictures of the saplings they planted.
Accordingly Rama Rao, son of Chief Minister K. Chandrasekhar Rao, on Friday had invited the former cricketers and other celebrities to plant the saplings. Sachin tweeted, "Thank you, KTRTRS, for nominating me for the green challenge Haritha Haram and he accepts the challenge and hope all of you do too and the key to a greener planet is in our hands."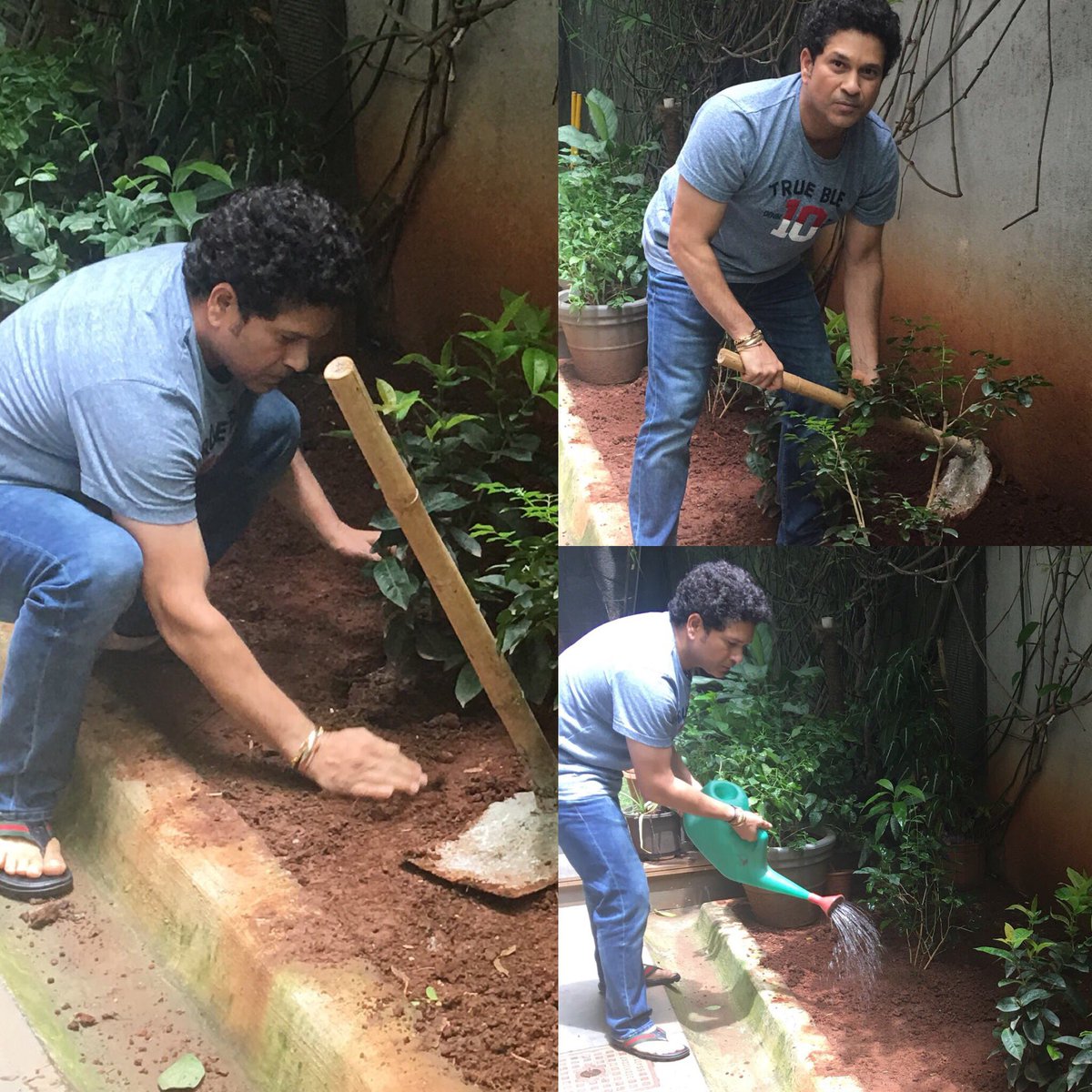 Furthermore US Consul General in Hyderabad, Katherine Hadda also participated in Haritha Haram. Moreover she nominated three celebrities including tennis star Sania Mirza and the fourth phase of Haritha Haram, the flagship program of the state government, is scheduled to be launched on August 1. Recently it envisages in increasing the green cover in the state from the present 23% to 33A% of the total geographical area. According to a statement from the minister's office, a total of 80 crore saplings have been planted as against the target of 230 crores in four years.


Is Rajahmundry YSRCP MP candidate relative to TRS leader?

After seeing the complete YSRCP list it seems that YS Jagan didn't pay much attention in selecting the candidates for 25 Parliament segments in AP. YS Jagan has concentrated more in selecting the candidates that helps to come to power in the state which is his main target.