DMK chief M Karunanidhi's sons MK Alagiri and MK Stalin have decided to bring in London doctors to treat their father. DMK supremo M Karunanidhi had been given constant treatment at Kauvery hospital for the past few days after his health had deteriorated and he was admitted.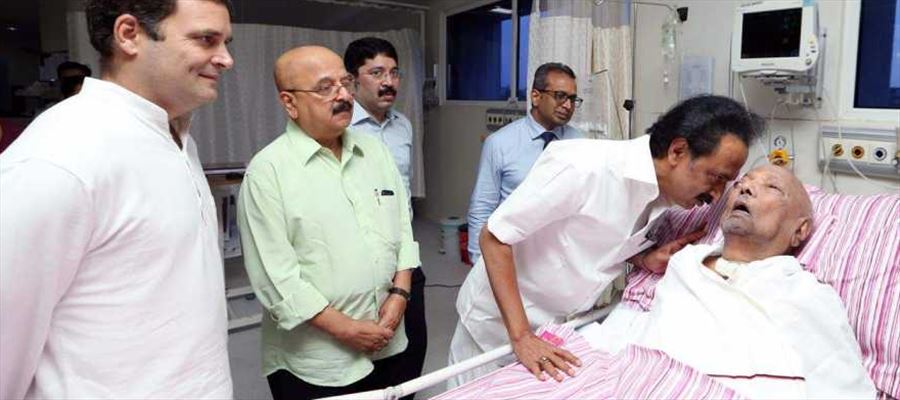 Though he was in the ICU, his health is slowly improving and his vital signs have displayed good development with better and continuous treatment given by doctors of Kauvery hospital. As per latest press release by Kauvery hospital Karunanidhi's health had improved over the past 2 days, and if his health continues to improve, he'll be soon discharged to home.
It was said that it was MK Alagiri's idea to join Karunanidhi in hospital full time, while Stalin had been always wanting to give home treatment facility to Karunanidhi and had constructed a mini ICU in the home. Now Karunanidhi is treated by his doctor Gopal, Hande and 8 doctors of Kauvery hospital and with their efforts, he's doing better.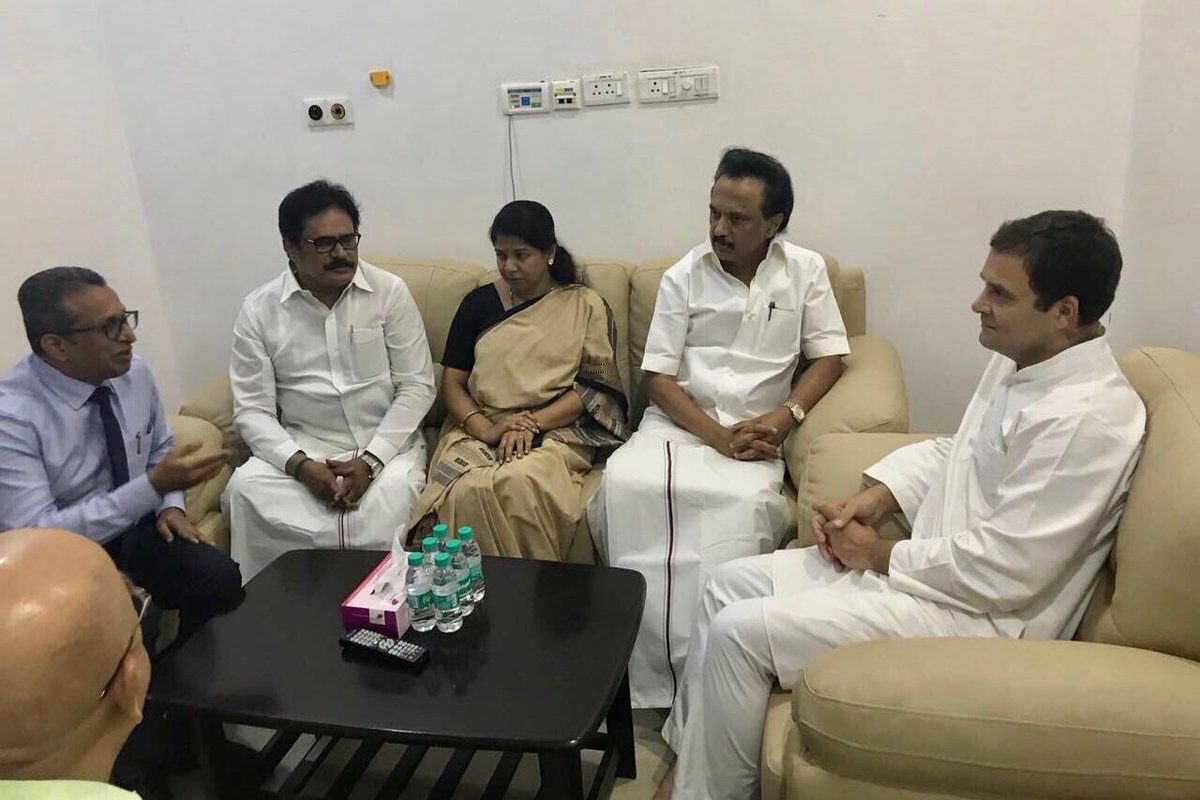 In such a situation Stalin and Alagiri have now planned to bring London based doctors to look after the health and give treatment for their father and Alagiri has sought the help of his London friends for this.

Animosity between AP people & Central government out in the open

As per report the situation between Andhra Pradesh and Centre got worse when the Telugu Desam Party decided to break off ties with the BJP and walked out of the NDA government early last year. Meanwhile ever since the break-up, Andhra Pradesh has been getting a raw deal from the Centre. Furthermore the BJP High Command's interference in ensuring that AP is at a disadvantaged position, added to the already existing tension.