Hyderabad sources reported that Orient Cement Ltd, a part of C.K. Birla Group, on Monday signed a MoU with Telangana government to expand the capacity of its plant in the state with an investment of Rs 2,000 crore. Meanwhile the companies will double the capacity of its factory at Devapur in Mancherial district to 2.60 million tonnes of cement per annum.
Accordingly the Memorandum of Understanding (MOU) was signed by the officials from the two sides in presence of Telangana's Industry Minister K.T. Rama Rao and C.K. Birla Group Chairman C.K. Birla. Moreover Rama Rao told reporters that this expansion will create 4,000 direct jobs and indirect employment to another 4,000 people and also urged Orient Cement to provide jobs to locals and said if necessary, the government would set up a centre to provide training to them.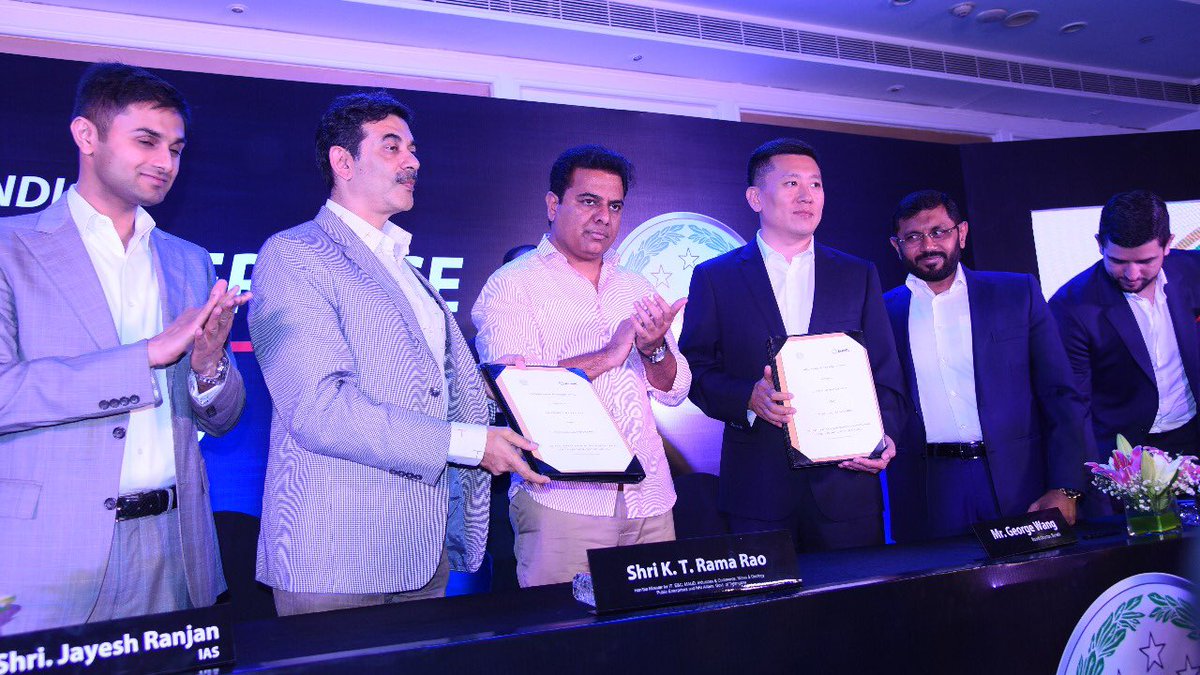 Furthermore he said since it is a forest area and the company cannot mine there, the mining will be through Telangana State Mineral Development Corporation (TSMDC). Moreover he said the limestone deposits are being given through TSMDC. Further as per report Birla said the process to obtain all clearances from the Centre for the expansion was progressing at fast pace and expressed the hope that they would soon get the clearances and finally said the expansion work would commence soon.


YS Jagan Mohan Reddy lashed out at Chandrababu Naidu for delay in Polavaram Project

Meanwhile, when addressing a massive election meeting at Koyyalagudem in Polavaram constituency of West Godavari YS Jagan pointed out that Chandrababu hoodwinked the people of AP, who voted him to power and in the name of Janmabhoomi committees all the grass root democratic bodies have been made defunct. Furthermore Women constitute half the population and in September 2014,