Chennai sources added that Dravida Munnetra Kazhagam (DMK) President M Karunanidhi breathed his last on Tuesday in a Chennai hospital after a short illness. He was 94. Even though best known as the political rival to J Jayalalitha, Muthuvel Karunanidhi was a man with several feathers in his cap. Karunanidhi's political career spanned eight decades and he contested 12 Assembly elections, losing none. Accordingly a heavyweight of the Dravidian politics, he served the state five times as its CM. he was born on 3 June 1924 in Nagapattinam district of erstwhile Madras Presidency, Karunanidhi was an admirer of activist Periyar, whose socialist ideology became the bedrock of his political ground.
Moreover he dropped out of school but actively participated in the anti-Hindi agitations in 1938. Furthermore starting off as a screenwriter in the Tamil film industry in 1944, he blended stories with his socialist and rationalist ideals of the Dravidian movement and the controversial film Parasakthi, released in 1952, is one such example. Meanwhile the DMK, headed by Karunanidhi, was a part of the Atal Bihari Vajpayee led National Democratic Alliance government in 1999, the Tamil heavyweight drifted to the Congress party for 2004 Lok Sabha elections, but the meteoric rise of the scriptwriter turned politician on the Indian political horizon was clouded too, albeit occasionally.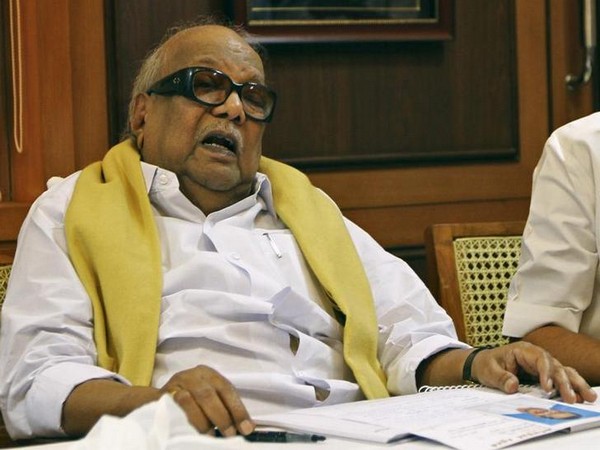 Moreover he was indicted by the Sarkaria Commission for corruption in the Veeranam project, which was to deliver water to parched Chennai. Meanwhile when Jayalalitha passed away in 2016, Karunanidhi, putting political rivalry aside, penned a condolence message for his arch rival and he wrote "As far as the parties are concerned, there was difference in opinion, but nobody can deny that Jayalalitha acted courageously for the welfare of her party." Furthermore today, as thousands of his followers pour in to bid their leader goodbye, Karunanidhi, even in death, has shown what it means to be a larger than life politician, who, despite being confined to a wheelchair towards the end of his life, without whom a general or an Assembly election would be hard to imagine. 


Zomato Delivery Man caught in Video eating Food for Delivery

Accordingly a day after a video went viral of a delivery agent from food aggregator Zomato eating food meant for delivery, the person has been removed from the company's services. Reports stated that Zomato conducted a thorough investigation as soon as they discovered the food tampering incident and found that the video was shot in Madurai.