The Tamil cinema Industry had yesterday conducted a memorial event for the late former chief minister of Tamilnadu and DMK chief Kalaignar M Karunanidhi, and the event was attended by almost all top Tamil film industry celebs including Superstar Rajinikanth.
During the speech of Superstar Rajnikanth, he said that Tamilnadu will not be the same without Kalaignar, and he said that when he came to see his body, there were only less number of people, and by noon when he turned on TV, he was happy that people thronged in lakhs to witness the leader. He went on to add that Karunanidhi was someone who had risen after struggling a lot and he was rightfully placed near Anna in Marina.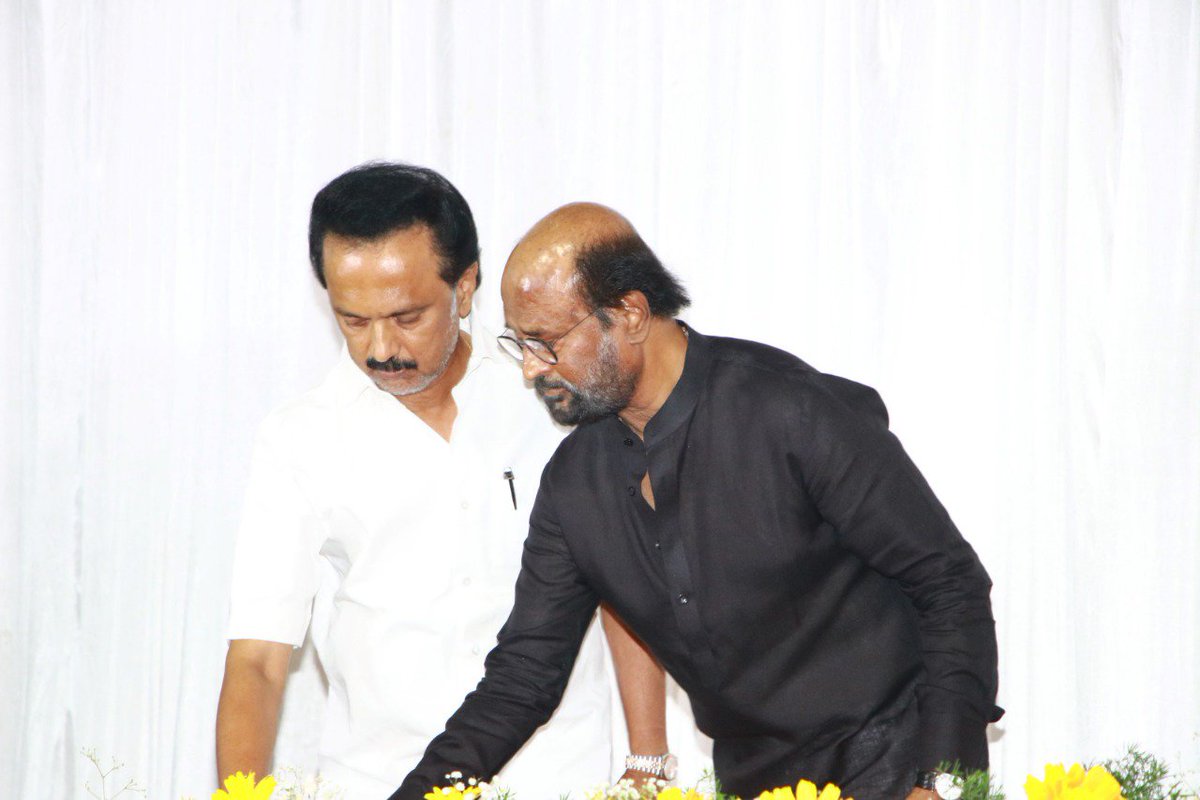 During his speech, he also lashed out at CM Edappadi Palanisamy. He said that while Chief Ministers of every state and even prime minister came to pay final respect, why was the chief minister absent? And he also said that the times of legends like Karunanidhi and Jayalalitha are over now there's none to call a great leader. He further added that he himself would have jumped against AIADMK if they had filed an appeal against High court verdict to allocate land for Karunanidhi's memorial at Marina.

3 Maharashtrian Dishes You Must Prepare for this Ganesh Chaturthi

All the Pandals have been set up and Ganapathi has arrived and we all couldn't get more excited. Every year the festival is celebrated on a bigger scale and Maharashtra does it, even more, bigger and that is because of the dishes they prepare. Now, we bring you 3 dishes which you must know to prepare.