As per report following unprecedented rainfall recorded in Kerala over the past few weeks, the death toll in the state due to rain related calamities has risen to 37. Meanwhile as many as 1,01,213 people have lost their homes due to floods and landslides in different parts of the state and are currently being housed at relief camps.
Accordingly close to 1,023 camps have been opened in the flood hit districts of Kochi, Palakkad, Malappuram, Idukki etc where 13,857 families have been housed. Presently according to the damage assessment that was done the rains have also destroyed 243 houses completely, and partially ruined 4,392 houses in the state. Meanwhile CM Pinarayi Vijayan in a memorandum submitted to the centre as per the preliminary assessment, the rains have caused an approximate material loss of Rs 8,315 crore.
Earlier on Sunday Union Home Minister Rajnath Singh along with tourism minister KJ Alphons undertook an aerial survey of the flood hit parts of Idukki district where the Cheruthoni dam shutters had been opened to release water. Moreover during a telephonic conversation between CM Pinarayi and Rajnath Singh earlier on, the Home Minister offered all possible help to Kerala for the flood relief operations. Further on Saturday, CM Pinarayi Vijayan, opposition leader Ramesh Chennithala and chief secretary Tom Jose had undertaken an aerial survey in the flood hit parts of Idukki.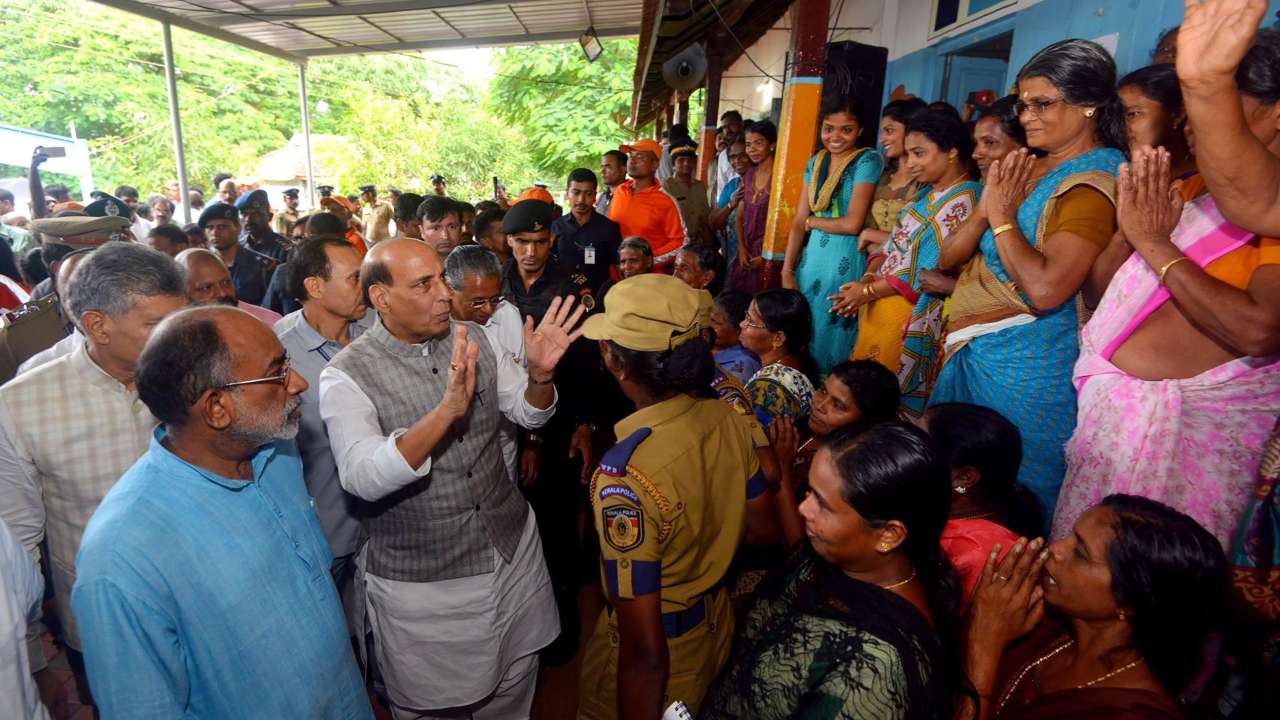 Rajinikanth warned Media not to use his photograph for LS Polls 2019

Chennai sources stated that actor turned politician Rajinikanth confirmed that his party will not contest the upcoming Lok Sabha elections. Meanwhile in a statement, he warned the media not to use his photograph or party symbol for any propaganda. He said "His party has no support in the upcoming parliamentary election to any parties. So no one should use my photo or flags in the name of Rajini