Chennai sources stated that top Tamil star Rajinikanth on Monday suggested that Chief Minister K Palanisamy and his entire cabinet should have attended the burial of late DMK President M Karunanidhi last week at the Marina beach. Meanwhile the actor said he would have launched a protest if the government had appealed against a Madras High Court verdict, directing it to provide burial space to the Dravidian stalwart on Marina beach.
Furthermore when speaking at a memorial event organized by the South Indian Artistes' Association for Karunanidhi, the actor said that many leaders, ranging from state Governor Banwarilal Purohit to Congress president Rahul Gandhi, were present during the burial of Karunanidhi at the Marina. He asked "For his burial, the whole of India came and the state honors were given by members of the three armed forces. He was given a 21 gun salute, but one thing remains. Tamilnadu's first citizen, the chief minister, shouldn't he have come? Should not the entire cabinet have come? What will people think? Are you MGR (AIADMK founder M G Ramachandran) or Jayalalitha".
Further on the controversy over allocation of burial space for Karunanidhi, which was done by the state government on a court directive, Rajinikanth said he himself would have launched a protest if the government had appealed against the order. Heaping praise on his 'friend' Karunanidhi, Rajinikanth said while many thousands had entered politics due to him, "many hundreds became leaders" because of him.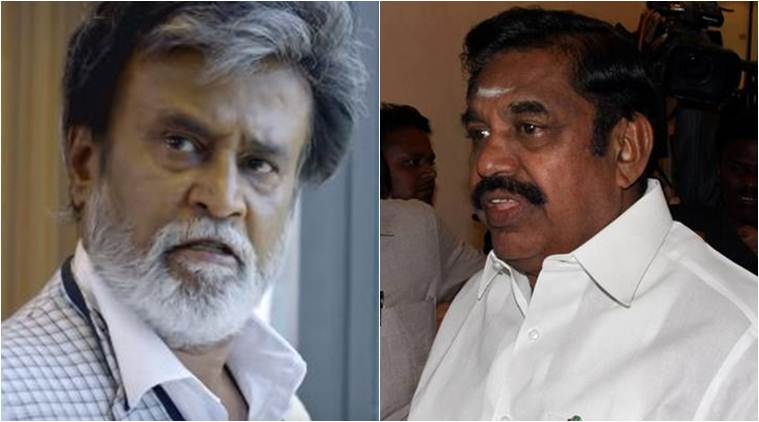 Mobile app to track air pollution developed by Delhi students

Accordingly when the air quality in Delhi and other cities in the north is deteriorating with pollution level touching 'hazardous' mark, a new mobile app promises to be of some help. The app, Air Cognizer, uses camera images to estimate air pollution level in the vicinity. The idea has won its developer an award by the US based Marconi Society.