According to sources the efforts being made by Telangana Chief Minister K Chandrashekhar Rao to promote Hyderabad as best livable city and a global destination for investments seem to have not yielded good results this year. As per report Hyderabad has been missing in the top ten cities ranked for Ease of Living Index in the country.
Meanwhile the Union Minister Hardeep Singh Puri released a report and announced the Top 10 cities ranking for Ease of Living Index. Accordingly from Andhra Pradesh, Tirupathi and Vijayawada were included in the top list and no city or urban areas from Telangana got the ranking. Moreover as per the ranking 1 bagged by Pune, second place to Navi Mumbai, third to Greater Mumbai, fourth to Tirupathi, fifth to Chandigarh, sixth to Thane, seventh to Raipur, eighth to Indore, ninth and tenth places to Vijayawada and Bhopal. The survey was conducted in 111 cities across the country.
Furthermore the union minister said that the ease of living index has been based on four parameters governance, social institutions, economic and physical infrastructure and while Chennai has been ranked 14, national capital managed to get 65th ranks.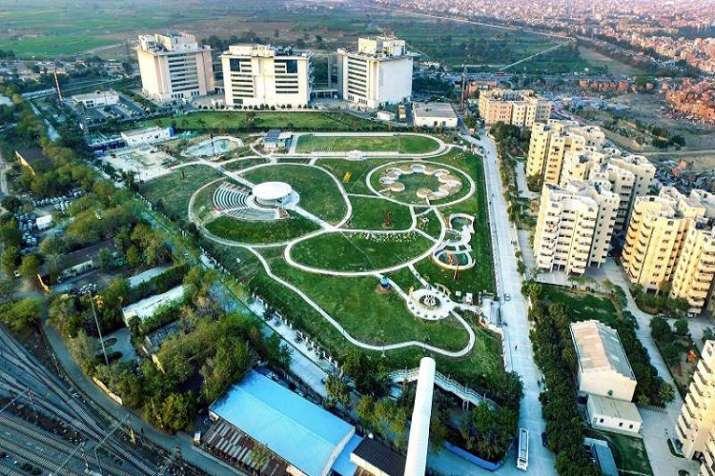 Did CBN fulfill Poll Promises in 2014 Elections? : YS Jagan

According to sources the Leader of Opposition in Andhra Pradesh Legislative Assembly and YSR Congress Party President YS Jagan flayed Andhra Pradesh Chief Minister Nara Chandrababu Naidu over his failure to deliver on his poll promises made way back in 2014 during elections and the YSRCP supreme was addressing a massive public gathering at Repalle in Guntur district.