Following the heavy rainfall and floods in Kerala, there were unexpected and destructive landslides, following which 324 people have lost their lives, said the Kerala chief minister Pinarayi Vijayan. Kerala has been witnessing a rainfall that has not hit the state in the past 50 years.
Due to this unfortunate historic rainfall recorded, many parts of Kerala have been affected heavily, and most of the areas of the state have been submerged under water. With the rains continuing still, rivers, lakes and water bodies have been overflowing, and this has lead to the opening of 33 dams, and due to the opening of dams, water has entered into many villages.
With many people losing their homes as well as their properties, they have been made to settle temporarily in relief camps, and due to the non-stop rain, a red alert has been issued in 13 districts. Train and flight services have been canceled, and now while CM Pinarayi Vijayan had said in the morning that the death toll was 164, now by evening it has risen to 324. This has been the worst disaster in the past, and 223139 people have been lodged in more than 1500 relief camps.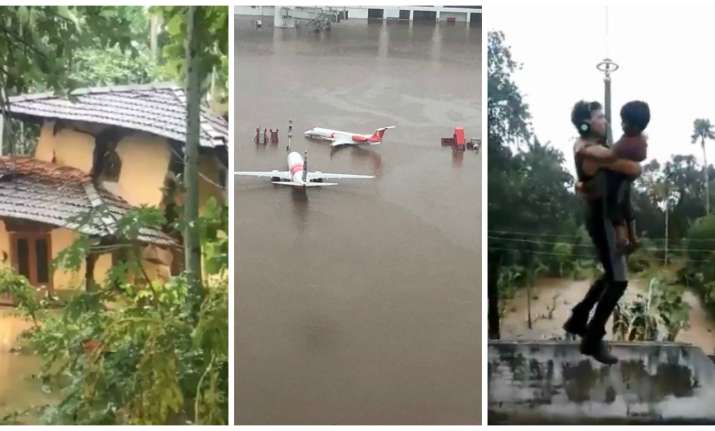 Priyanka Gandhi pitched into politics from politically vital UP

Sources from Lucknow stated that Priyanka Gandhi Vadra, considered for long the trump card of the Congress, was pitched into politics today from politically vital Uttar Pradesh, a state that's considered the gateway to Delhi. Furthermore winning Uttar Pradesh is vital for any party that plans to capture power at the Centre, but with the state currently dominated by Prime Minister Narendra Modi and BJP powerhouse Yogi Adityanath, it could turn out to be the toughest battle for the united