Kollidam River, in Chidambaram, the whole town was surrounded by floods, and with more than 700 houses surrounded by water, the people and their loves have been heavily impacted. More than 2 lakh cubic feet of water has been released from Karnataka, and this has lead to flooding at Hogenakkal for an altitude of 20 feet.
The amount of water that has been released from Mettur dam has been increased to 1.70 lakhs cubic feet and due to this the people of Cauvery river catchment areas and other surrounding areas have been told to move to safer places.
Due to this in Trichy and Kallanai in Cauvery adjacent areas, there have been floods, the district management has advised people to be safe. Chidambaram's Kollidam has been flooded, and due to a sudden breakage, Thittukattoor, Akkarai, Porapampattu and Jayamkondam areas were surrounded by floods, and more than 700 houses were impacted by this.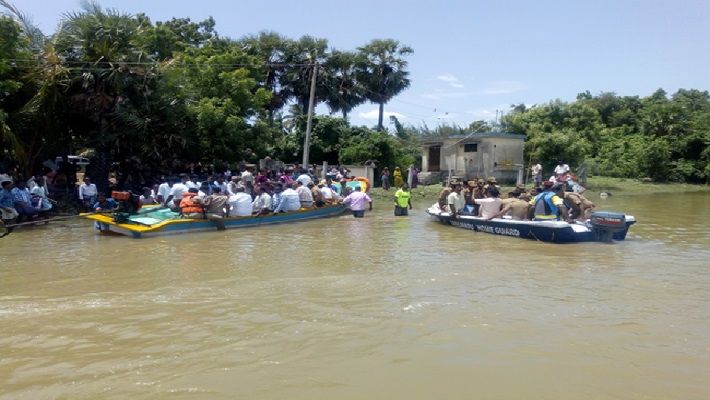 Dewan Housing Finance shares slumped to an intraday low of Rs. 103.95

According to sources Dewan Housing Finance Corporation shares fell as much as 6.5% on Thursday, a day after the company said its chief executive Harshil Mehta had resigned. Reportedly Dewan Housing Finance shares opened lower at Rs. 104.00 apiece on the National Stock Exchange (NSE) and slumped to an intraday low of Rs. 103.95 in early trade, from their previous close of Rs. 111.20.