As per report the Holy Kaaba was adorned with a new cover or "Kiswa" on Monday in an annual process carried a day before Muslims mark Eid Al Adha. Usually, every year, the gatekeepers of the Kaaba carry a delicate, precise task to change the silky black cloth embroidered with gold which is draped over the holy structure. Recently the Saudi Press Agency said 160 artisans and technicians have taken part in yesterday's re-adorning of the new cover.
Furthermore close-up pictures showed members of the team stand on a mobile escalator to place the fabric as they weave parts of it to fit on the structure and the process occurs annually on the 9th of Dul Hijja, which marks the second day of Hajj. Moreover on this day, as Muslims head to Mount Arafat to witness the most important ritual during pilgrimage, the Kaaba gets its old cover replaced with a new one.
Mansouri said that the Kiswa is made from about 670 kg of raw silk, which is dyed black, 120 kg of gold threads and 100 kg of silver threads and is covered with cotton-lined silk. Kiswa is 14 meters in length and in its third quarter part there is a belt which is 95 cm wide and 47 m. long, consisting of 16 pieces surrounded by a square of Islamic designs and consists of 5 pieces, while the fifth piece is the curtain which covers the entrance of the Kaaba.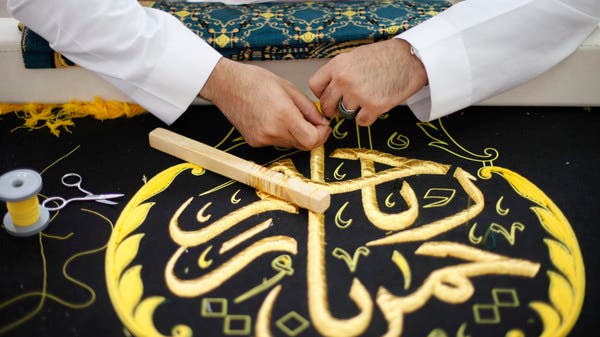 Deepika Padukone titled World's Most Beautiful Bride

According to sources Bollywood's hottest actors and much in love couple Ranveer Singh and Deepika Padukone who recently tied the knot in a private ceremony at Lake Como in Italy are the most talked about people on the internet right now. Meanwhile to show their love for the power couple, fans gifted Deepika the title of the 'world's most beautiful bride'.