Due to the heavy rains in Kerala, and the floods and landslides, more than 400 people have lost their lives.  Following this, many people from across the nation and from other countries as well are contributing their part to help the people get flood relief.  In such a situation, many heroes from among common people have turned heroes.
A Villupuram based second standard student Anupriya had gave her savings amount for buying a cycle to flood relief, Kerala girl Hanan, who had sold fish to pay her educational expenses contributed 1.5 lakhs, and now, joining them is Swaha. Swaha belongs to Kerala's Kannur district, and she is currently studying 11th standard. In an effort to help the people of Kerala, the 16 year old Swaha has offered the 1 acre land her father had given her, as her contribution, with a formal letter addressing the Kerala Chief minister Pinarayi Vijayan.
With the guidance of CM, Swaha handed over the land worth 2 crores to the  Kannur collector Mohammad Ali. This act of Swaha has been widely appreciated. On the other hand, the most used social media platform of youngsters, Facebook has announced a relief amount of 2,50,000 US dollars which will approximately amount to more than 1.75 crores rupees.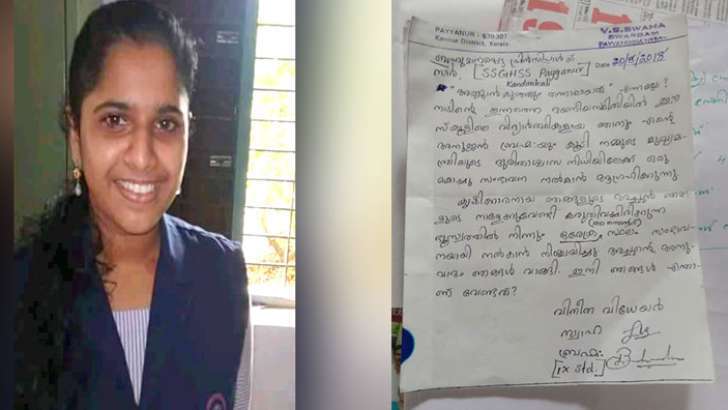 Cyclone Gaja expected with more anticipation in Chennai

Chennai sources stated that the cyclonic storm 'Gaja' is set to make landfall between Cuddalore and Pamban today evening bringing heavy rainfall to Tamilnadu. Accordingly over 30,000 rescue personnel have been kept on standby by the state government. District collectors of Thanjavur, Tiruvarur, Pudukottai, Nagapattinam, Cuddalore and Ramanathapuram have declared a holiday for schools and colleges today.