According to sources on August 17, the Twitter account of the Indian Navy shared a video of a daring rescue in Kerala floods. Meanwhile Sajitha Jabil, a pregnant woman who was stranded in a building near the Kochi airport, needed immediate help and her water bag had ruptured, and she needed to be evacuated in order to get the medical aid she needed.
Furthermore the video of Sajitha being airlifted garnered a lot of well-deserved praise for the Navy crew behind it and moreover it shows merely a glimpse of the challenges they faced in attempting and carrying out that mission. Reports added that Commander Vijay and his team had just come back from another rescue and were refueling their helicopter when they came to know about Sajitha's case.
He narrated as "The operation was very risky because of multiple challenges. One, the area we had to rescue her from was very congested. Commander Vijay was also involved in rescues during the Chennai floods of 2015 and recently what made Kerala more challenging, he says, is that here the risks were compounded by the distances involved. Further this was an entire state that was affected. Moreover in Chennai though, the casualties were more because it's much more densely populated.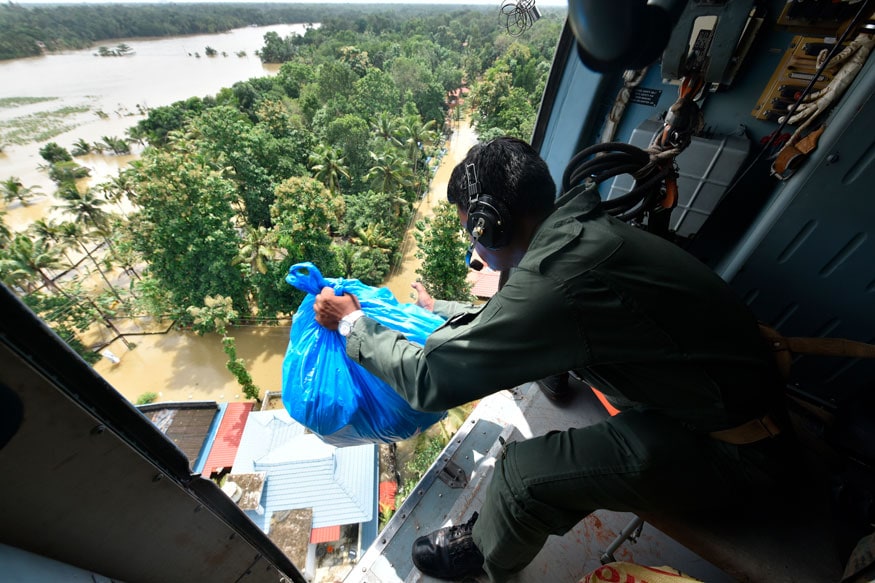 Viral video from Kaduvetti guru son!

PMK leader Kaduvetti Guru's son kanalarasan's son requesting people to save his mother from his relatives has gone viral. A letter, said to be written and signed by Kaduvetti Guru's wife Swarnalatha had gone viral last week all over the internet. However Kaduvetti Guru's son kanalarasan had said that his mother does not know to read and write.