According to report the Sabarimala temple in Kerala will remain closed to the public until further notice due to the overflowing Pamba River. Meanwhile the temple was closed on August 13 following massive floods. According to the temple authorities, the floods have caused damage worth Rs 100 crore to its infrastructure. As per report A. Padmakumar, President of the Travancore Devasom Board which manages the Sabarimala temple, told the media that they had no other option but to close it down.
Moreover the sluice gates of two dams that form a part of the Sabarigiri project were opened after heavy rains and subsequent floods ravaged places in and around the temple town and however, all the religious rituals of the temple will be conducted. Furthermore following the decision, several pilgrims from Tamilnadu who had planned for a pilgrimage have cancelled their trip.
Previously it was reported that Ayyappa temple at Sabarimala will remain temporarily inaccessible to pilgrims following flooding of the Pampa Triveni Bridge. Moreover the bridge was submerged due to water gushing from the opening of two dams as a result of heavy downpour in the districts. Further the pilgrims traveling to Sabarimala were instructed not to visit the temple as the river was flowing in full spate in the region. Presently the district administration was monitoring the situation and had restrained devotees at Erimeli and Pathanamthitta.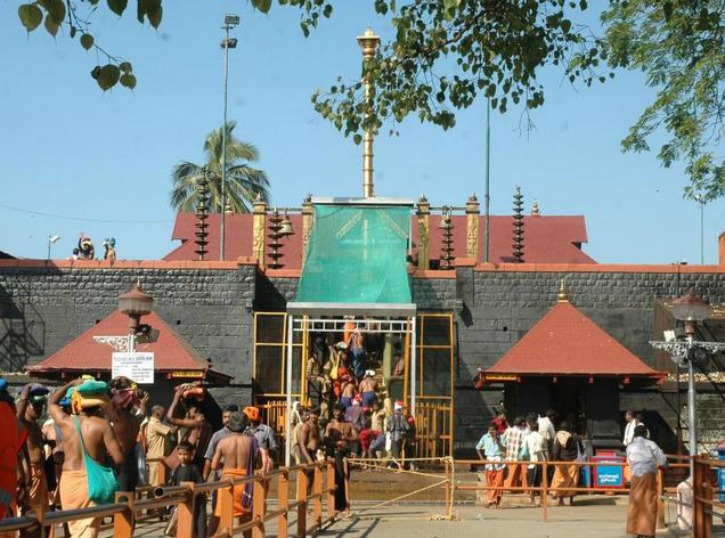 Janasena Party Cheating CPI Party?

Janasena, Bahujan Samaj Party and the Left parties are contesting together in these elections. But now differences have crept in between Janasena Party and the CPI. Vijayawada CPI Lok Sabha constituency Candidate Chalasani Ajay Kumar criticized Pawan Kalyan for insulting the CPI. Without saying anything to them, he said, how Janasena can announce of the candidate for Vijayawada?