Accordingly following the heavy rains and flooding that wreaked havoc in Kerala, scientists at the National Aeronautics and Space Administration (NASA) has released images which show the state before and after the devastation occurred. Reports added in the image, one can see the heavily impacted areas of Pathanamthitta and Alappuzha as well as the neighboring district of Kottayam as a sea of blue, showing the extent of the flooding. Meanwhile the first image was taken on February 6 this year, while the second was taken on August 22.
Further NASA's Operational Land Imager (OLI) on the Landsat 8 satellite took the images on February 6, while the second image was taken by European Space Agency's satellite, Sentinel-2 and moreover the image taken after the floods shows what NASA calls "false-color," after the waters had flooded the state. Moreover false color images show images in a different manner than how normal photographs would make them appear.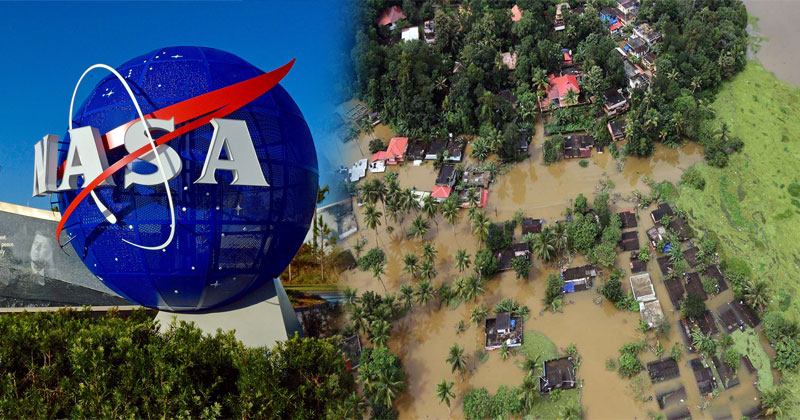 Reports stated that stark contrast can be observed in the two images, with the second one showing an alarming rate of flooding. Moreover the water level, represented in a dark blue color, is shown covering the green lands in the second image. Previously NASA had released a video which showed the severity of the rainfall and noted that the Western Ghats, the position of which enhances rainfall along the west coast of India. Hence following the heavy rains which rampaged the state, over 3 lakh people have been forced to relocate to relief camps, of which 1,093 have been set up in the state.


BJP to make alliance announcement soon: Piyush Goyal

Chennai sources added that Union Minister Piyush Goyal on Thursday said the BJP was exploring "all possibilities" and its alliance announcement would be made very soon. Meanwhile refusing to identify his party's prospective allies, Goyal said, "In politics, all possibilities are open and are being discussed". Furthermore Goyal, who is also the BJP's in-charge for Tamilnadu