Due to the heavy rains in Guwahati, the Guwahati airport faced a peculiar situation, when water fell inside the airport in the passengers' baggage checking area. The Gopinath Bardolai international airport is located in Guwahati. Recently, the airport had extension activities.  In such a situation, on Monday night, there was a heavy rain around Guwahati airport.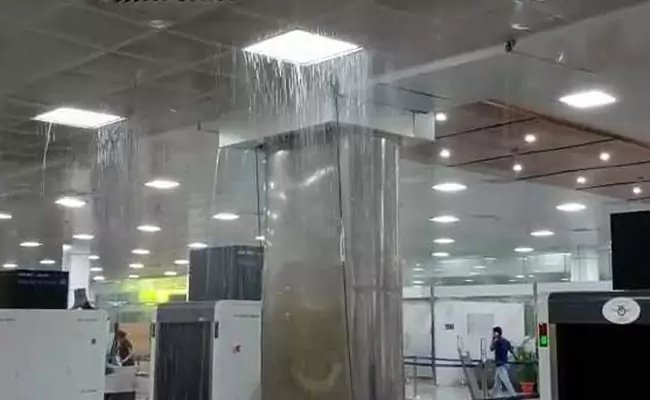 Due to this, water had penetrated through the AC Ventilation in passengers luggage checking area. Light sockets and False sealing gaps, and started falling inside the airport like a falls. Due to the entry of rainwater inside the airport premises in an unexpected manner, the equipment used to check the passenger's luggage was damaged.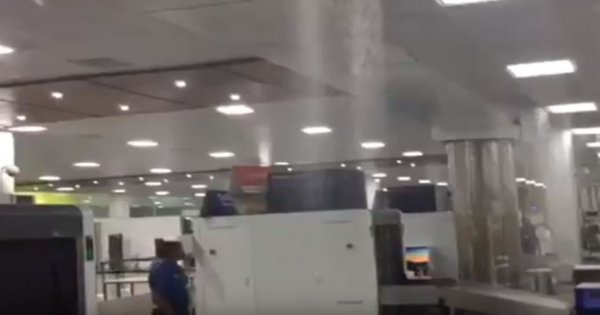 The passengers who were present there shot a video of the events and posted the video on their twitter accounts tagging Prime minister Narendra Modi and aviation minister Jayant Sinha. Though people would have seen water entering into buses, trains and bus stops and railway stations, this is the first time they would have witnessed water entering an airport,
Condition of LGB International Airport, Guwahati following rains on 27 August 2018.@suhelseth @sardesairajdeep @sureshpprabhu @jayantsinha @narendramodi pic.twitter.com/hEHOQeNFWF

— fatiul biraj (@FatiulBiraj) August 28, 2018

PM Modi accused opposition parties of politicizing the issue of Article 370

Reportedly when asserting that India is now taking big decisions like on Article 370 which were unthinkable earlier, Prime Minister Narendra Modi on Monday said the massive mandate given by the people gave him the strength to take the step and challenged the opposition Congress to publicly state that it will restore the provision if voted to power.