Hyderabad sources reported that during the two peak monsoon months, July and August, which are crucial for the two Telugu speaking states, Telangana and  Coastal Andhra Pradesh, recorded surplus rains but not of high magnitude. Presently with the peak season coming to an end on August 31, the monsoon currents start withdrawing from Western India from September 1 and it would take 15 days to depart from Central and South states.
As per report Telangana is currently 13% surplus, while AP is 25% surplus but Rayalseema, known for its dry bed, is 43% deficit and over AP can make up for the loss, but for Telangana, the state may receive a few heavy spells at irregular intervals or even thunderstorms because of a rise in temperatures, but this could be the end of monsoons for the state.
Meanwhile Indian Metrology department officials in New Delhi said, "The normal monsoon withdrawal is from September 1 from Western Rajasthan and moreover the currents take 45 days to withdraw from most parts of India. Furthermore winds from the North-East and moisture from the Bay of Bengal bring rains to AP and Tamilnadu, but not Telangana." Presently, the South-West monsoon has turned weak over both the states and the weather models have not detected any fresh low pressure area over the Bay of Bengal which could bring in additional rains during early September.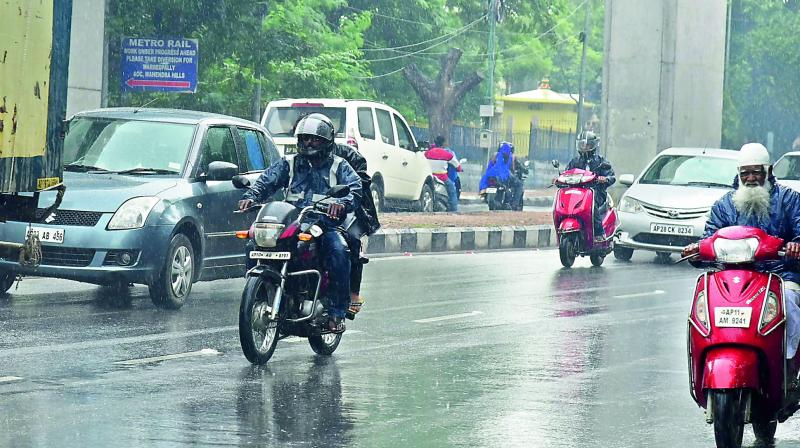 4 Transgender offered prayers in Sabarimala Temple

According to sources after much commotion over their entry into Sabarimala temple on Sunday, the four transgender women Anannyah, Renjumol, Thripthi and Avanthika finally climbed the hill and offered prayers at the shrine on Tuesday. Meanwhile dressed like any other woman Ayyappa devotee, the four wore a black saree, carried the irumudikettu (bag of holy offerings) and climbed the hill amid police protection, headed by Manoj Abraham IG.