With MK Alagiri planninh a march in Chennai on September 5, there is a huge confusion prevailing over the march if it will garner enough crowds of at least 1 lakh people. It has been said that ALagiri has been in huge confusion over the presence of people for the march. Two days back, ALagiri had given a statement that he is ready to accept Stalin as his leader if he was reinstated back to DMK party but so far there's no green signal for him from DMK Side.
In such a scenario, Alagiri is very firm and keen on holding the march in a grand manner on September 5, and has been conducting meetings with his followers on this. Alagiri's plan is to create a chaos in Chennai DMK with this march, and already his team of Madurai followers is in Chennai planning the march and now the leader is in confusion over how to transport his remaining followers with just two days left.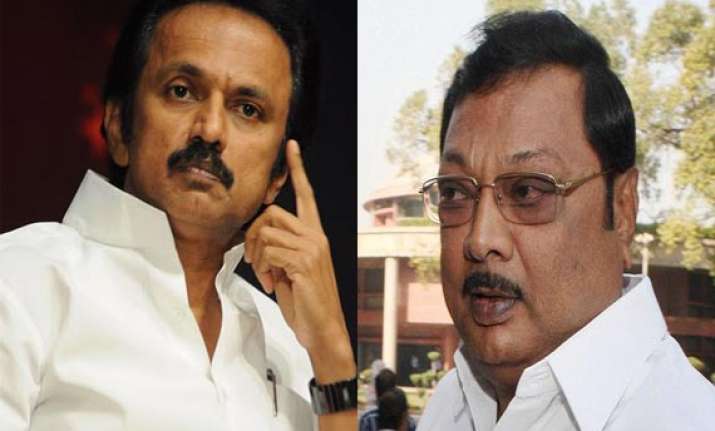 So far not even 100 of his followers have met him, making him confused that while he has not even been met by 100, how will lakhs come for the march. Another setback was that he was denied permission to conduct March from Omandurar building and he has been granted permission only to start his march from Ice House.


Pawan Kalyan contributed Rs. 100 for serving people

Andhra Pradesh sources made a statement that Pawan Kalyan, who claims to be losing his revenue through films, is at again. Meanwhile this time, he publicly stated that he had given up Rs 100 Crore revenue per year in order to 'serve' people. Accordingly Pawan said he had floated Janasena Party to fight against injustice and corruption and Pawan said he sacrificed his filmy career for his politics.