Modak
Usually every year before the advent of Ganesh Chaturthi, mithai shops and devotees get busy preparing one of Ganesha's favorite sweets known as the Modak. His immense love for modaks has also earned him the title of 'Modapriya'. 
Bananas
Although an array of fresh and seasonal fruits are offered to Lord Ganesha as bhog, the elephant headed God's love for bananas is no surprise. People also offer garlands made with banana leaves along with the stem of the banana plant and banana flowers.
Laddus
Out of all the varieties of laddus, the bright orange Motichoor Laddu is his favorite and is often served as prasad. On the occasion of Ganesh Chaturthi, a lot of sweet shops sell these bright colored laddus that are offered as prasad after the pooja.
Durva Grass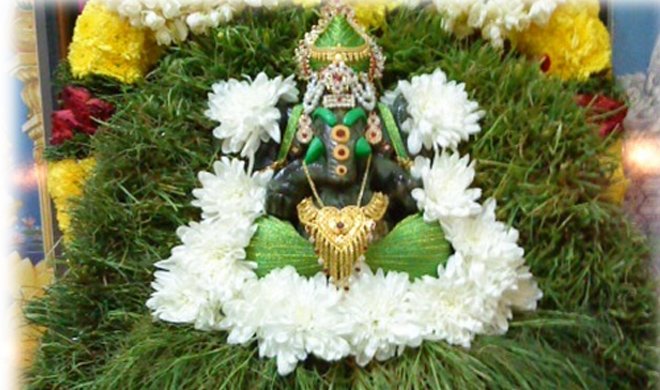 Durva Grass is a plant with three blades and is known to have immense power to attract Lord Ganesha's energy. 21 blades of Durva grass are tied together, dipped in holy water and then offered at the deity's feet. 
Puffed Rice
Lord Shiva offered Kubera a handful of roasted rice and asked him to serve it to Ganesha with utmost love and devotion. Lord Kubera did as he was told and after eating just a handful of roasted rice Lord Ganesha's hunger was finally suppressed and so therefore, puffed rice is offered to Lord Ganesha.

Will Chandrababu Naidu attend Court in Babli Case?

Dharmabad sources made a statement that in a jolt to Andhra Pradesh CM Nara Chandrababu Naidu and the Dharmbad Court yesterday rejected the recall petition filed by the advocates who represented him. Meanwhile in connection with the Babli project protests case, the Court ordered that Chandrababu, despite being a Chief Minister, should attend the Court proceedings.