In the first part of the epic poem Mahabharata, it is written that the sage Vyasa asked Ganesha to transcribe the poem as he dictated it to him. Ganesha agreed, but only on the condition that Vyasa recite the poem uninterrupted, without pausing. The sage, in his turn, posed the condition that Ganesha would not only have to write, but would have to understand everything that he heard before writing it down.
In this way, Vyasa might recuperate a bit from his continuous talking by simply reciting a difficult verse which Ganesha could not understand. The dictation began, but in the rush of writing Ganesha's feather pen broke. He broke off a tusk and used it as a pen so that the transcription could proceed without interruption, permitting him to keep his word.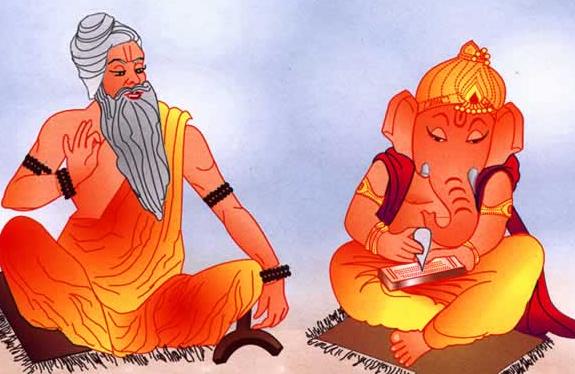 After some days of the writing the stylus used by Ganesh broke and as he could not stop writing he broke off one of his tusks and started writing with it. This symbolically explains that any amount of sacrifice is not too much to gain knowledge.


Muslims in Telangana state upset seeing attitude of political parties

Hyderabad sources reported that no Muslim woman candidate has won the Assembly elections after 1957. Meanwhile only two Muslim woman candidates Shajahan Begum and Masooma Begum were elected from Shadnagar and Pathergatti constituencies. Accordingly Muslims in Telangana state are upset over the attitude of political parties in fielding Muslim candidates considering their population.