As per report the Internet is usually a weird place. But on some days, it crosses over to be truly bizarre. Reports added to take this latest fad on Twitter, for example photo shopping images of penguins to replace US President Donald Trump in some of his iconic photos.
Recently, UK based writer and satirist Armando lannucci posted a 'proposal' on Twitter, asking people to replace Donald Trump from his photos with images of penguins. Meanwhile as per report he claimed that the expression on the faces of the rest of the people in the photo, or the circumstances recorded in it, would still make sense if the POTUS was indeed a penguin.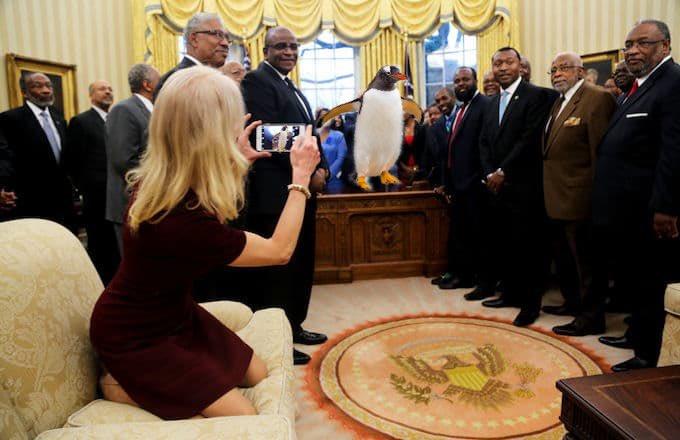 Furthermore UK humorists are known for their disdain for the US President, this challenge surely took the cake for provoking some of the most hilarious images in the White House's history.


Signing up for the credit line to receive Instant access on Flipkart

Accordingly with the festive season just around the corner, India's e-commerce majors are gearing up for their flagship sales trying to woo customers with various offers. Meanwhile the digital payments are one area that Flipkart and Amazon are betting big on, to attract more customers. Furthermore after Amazon launched 'Amazon Pay EMI', Flipkart has followed suit with a new payment option called Card less Credit'.