Hyderabad sources reported that the All India Majlis-e-Ittehadul Muslimeen (AIMIM) on Monday released their list of candidates for the 2018 Telangana Assembly elections. Meanwhile the party, with its core support base in the old city area of Hyderabad, will be contesting in seven seats. Reports added of the seven seats that the party is contesting from, only two seats have witnessed changes in terms a shuffle in the candidates.
Furthermore the two seats that were shuffled were that of Mumtaz Ahmed Khan and Syed Ahmed Pasha Quadri. Mumtaz Ahmed Khan, the present MLA from Yakutpura constituency, will now contest from Charminar while AIMIM General Secretary and present Charminar legislator Syed Ahmed Pasha, will contest from Yakutpura.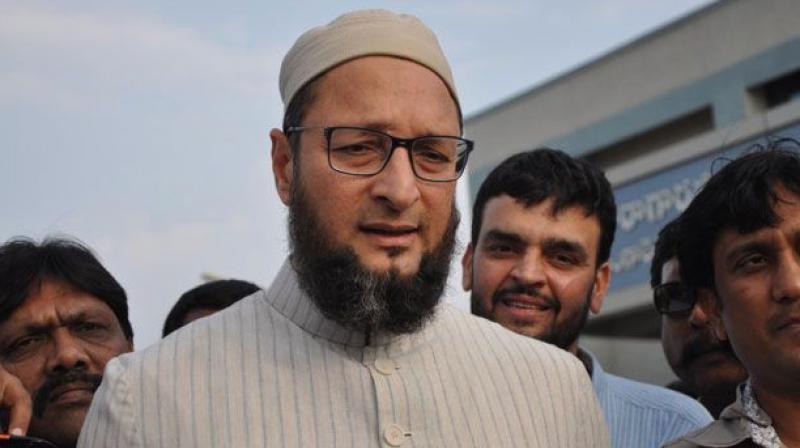 Meanwhile Quadri is considered one of the AIMIM's strongest candidates and hence a close associate of former AIMIM chief Salauddin Owasi, Quadri had won the Charminar constituency in 2004, 2009 and in 2014 assembly elections. Moreover the remaining five candidates have retained their posts from the 2014 Assembly elections. Further Akbaruddin Owaisi, the MLA from Chandrayangutta, who has won the constituency four consecutive times, will continue to contest from his stronghold. He said "Our goal is that public at large should benefit from voting for us and there should be development especially for minorities like Muslims and Dalits".


Is Tamilnadu a Garbhagriha if India is a Temple

Chennai sources made a statement that Tamilnadu created many spiritual leaders including those from Jains to serve the people. Meanwhile this was also the objective of the late chief minister J. Jayalalitha, who had taken a political path. Accordingly Chief Minister Edappadi K. Palaniswami said in Acharya Shree Mahashraman Chaturmas Pravas Vyavastha Samiti held in the city, on Saturday. "Jain saints and late Chief Minister J. Jayalalitha converge on same ideals".