Every festival comes with a unique set of decorations and with Ganesh Chaturthi just around the corner, it is time to lighten up your house for the festivities. Meanwhile Ganesh Chathurthi, also known as Vinayaka Chathurthi, is celebrated to worship Lord Ganesha. As per the Hindu luni-solar calendar, Ganesh Chathurthi is celebrated on the fourth day of the month of Bhadrapada and spans for 10 days. Devotees in general decorate their houses and pray to the God for health, wealth and prosperity.
Moreover decorating the house with diyas is an age old Indian tradition that never goes out of fashion. From Diwali to Poojas, no Hindu festival (especially) is complete without lighting diyas. If you do not have the budget and time to do anything fancy, light up your house with diyas in front of the idol of Lord Ganesha.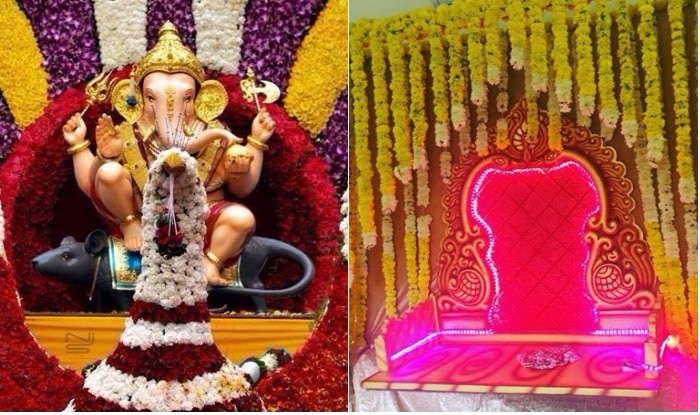 The markets are flooded with ceramic idols of God, but there is an aesthetic charm about bronze and brass idols that is absolutely irreplaceable. Spread a positive vibe in your living space with divine idol of Lord Ganesha and Goddess Lakshmi. Next all that glitters is not gold but can certainly add glamour to your festive decorations. Lights play an important role to give your decoration to liven it up. Today there is a wide variety of lights available in the market that have all sorts of shapes and sizes, and do not even consume too much of electricity. 


Trump cancelled his own participation in Davos, citing row over his proposed wall

Washington sources reported that President Donald Trump on Thursday cancelled the US delegation's trip to the annual international conference at Davos, saying the officials were needed in Washington to tackle the shutdown of the federal government. A statement from Press Secretary Sarah Sanders said "Out of consideration for the 800,000 great American workers not receiving pay and to ensure