Manila sources reported that Typhoon Mangkhut, which has already blasted through the Northern Mariana Islands, is speeding across the Pacific with winds that can gust as high as 255 kilometers (160 miles) per hour. As per report authorities said some 10 million people in the Philippines are in the storm's path, not including millions more in heavily populated coastal China.
Meanwhile thousands began evacuating in seaside areas of the northern tip of the main Philippine island of Luzon, where the storm is expected to make landfall early Saturday. Local government spokesman Rogelio Sending told "The pre-emptive evacuation is going on in our coastal municipalities, the villages that are prone to storm surge". Moreover an average of 20 typhoons and storms lash the Philippines each year, killing hundreds of people and leaving millions in near perpetual poverty.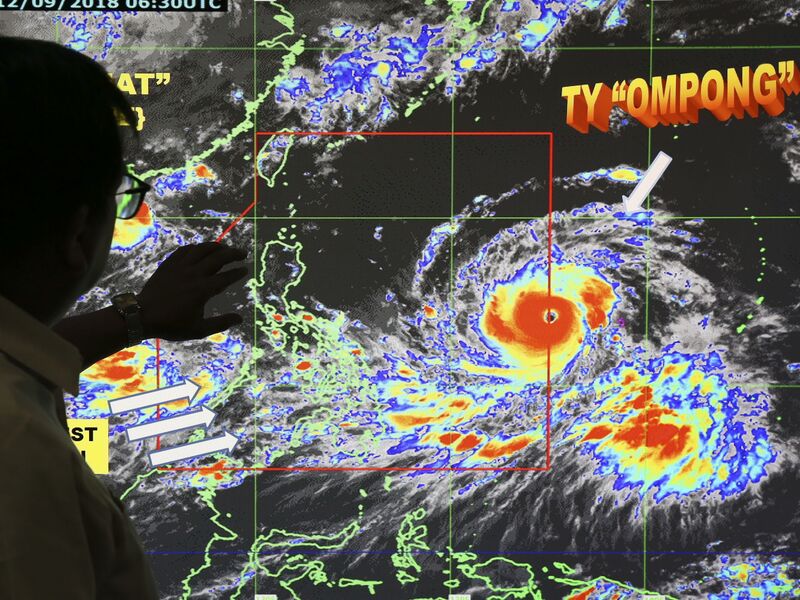 Further the country's deadliest on record is Super Typhoon Haiyan, which left more than 7,350 people dead or missing across the central Philippines in November 2013. Accordingly the state weather service said Mangkhut will be the strongest typhoon so far this year, with sustained winds of 205 kilometers per hour. Moreover the typhoon is expected to boost the intensity of seasonal monsoon rains that have already caused widespread flooding in central Luzon, a mainly farming region north of capital Manila.

Dewan Housing Finance shares slumped to an intraday low of Rs. 103.95

According to sources Dewan Housing Finance Corporation shares fell as much as 6.5% on Thursday, a day after the company said its chief executive Harshil Mehta had resigned. Reportedly Dewan Housing Finance shares opened lower at Rs. 104.00 apiece on the National Stock Exchange (NSE) and slumped to an intraday low of Rs. 103.95 in early trade, from their previous close of Rs. 111.20.