Chennai sources stated that school and college buses were used to transport AIADMK workers from across the city to the venue of MGR Centenary celebrations at the YMCA grounds in Nandanam, Chennai. As per report using vehicles belonging to educational institutions for other activities stands in violation of Section 2 (11) of the Motor Vehicles' Act, which explicitly states that such vehicles can only be used to transport students and staff of the institution in connection with any of its activities.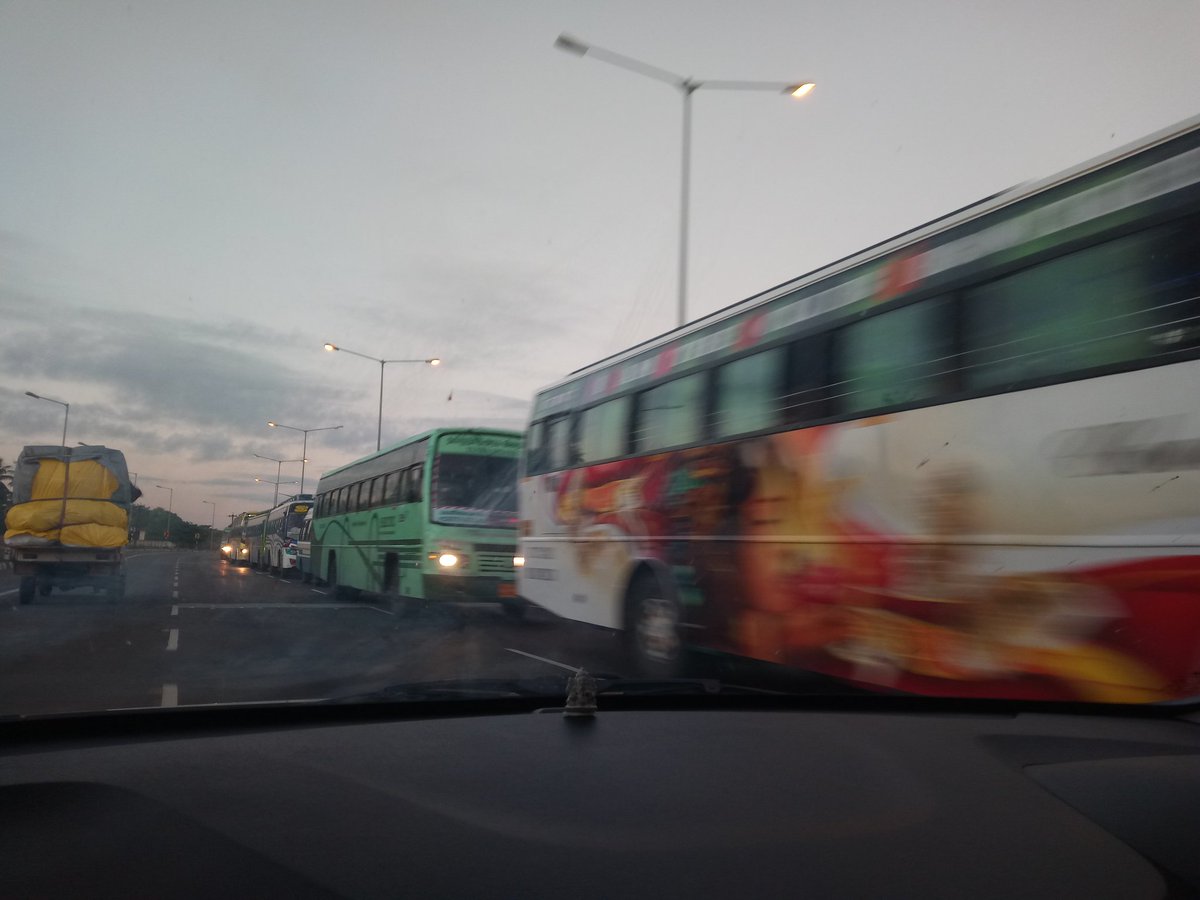 Accordingly, the buses were used as 'private service vehicles' on Sunday to ferry the AIADMK cadre to Nandanam. Meanwhile according to report private buses have to pay a tax of Rs 500 per person per quarter, vehicles of educational institutions are only taxed Rs 50 to 100 per person per quarter. Furthermore, apart from buses, public transport such as MTC and Mofussil buses were diverted from their usual routes to cater to those moving to Nandanam.
Moreover, according to a report, the Metropolitan Transport Corporation (MTC) responded by saying that the routes of public buses were diverted to cater to the excess crowd to Nandanam. Further as a result of excess crowds, traffic on certain parts of the city, including on Marina, was disrupted as over 5000 buses made its way to the venue. Moreover, apart from the traffic, hoardings by the AIADMK blocked the footpaths of the major roads in the city and were eventually directed to be removed by the Madras High Court.

Will justice be delivered to RTC Employees & People of Telangana?

Hyderabad sources stated that with the Telangana State Road Transport Corporation (TSRTC) strike entering the tenth day, the agitating workers had organized a 'Raasta Roko' (road blockage) protests in all districts across the state on Tuesday. Meanwhile the Joint Action Committee (JAC) president Ashwathama Reddy said that this was not some kind of ordinary strike, and it was meant for the ensuring that justice is delivered to RTC employees and the people of Telangana.