If you prefer, you can observe fasting over the nine days of Navaratri in the prescribed manner. The specific food eaten once a day in the evening alone by those observing the nine day fast is called as Saagaar. On the eighth and ninth days, the same customary pooja is repeated. Following the pooja, invite small girls in a group for partaking food at your home. When they enter the house, wash their feet with water and offer them a comfortable seat inside the home.
It is a popular belief that Maa Durga visits the households in the form of these little girls to accept the worship done. Serve them with some delicious food and items that they will love to eat. After the finish eating, put Tilak on their forehead and present them with nice gifts.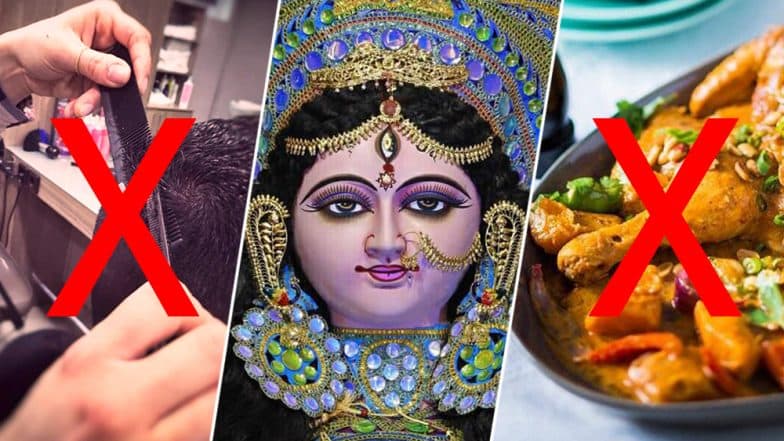 After the nine days pooja is over, the visarjan or conclusion is done on the tenth day. On the tenth day, clean yourself and be seated in the pooja place. Gather all the offerings found on the altar. Distribute them as Prasad or use them as you please. Collect the raw rice on the lid of the ghat and give it to birds. The Ganga jal in the sacred pot can be sprinkled on the heads of all the family members and in all places of the household. Take out the coins and keep them along with your other money.


Appreciation certificate for first voter by EC in Madhya Pradesh

In an innovative move by EC today issued a certificate of appreciation to first voter of the day in Chitrakoot district of Madhya Pradesh. Bypolls for assembly elections are undergoing in the state. Election commission of India initiated a novel way to encourage the voters to exercise their franchise enthusiastically, they issued a certificate of appreciation to first voter in Manikpur polling booth in Chitrakoot district of Madhya Pradesh. Uma Shankar was the first voter in the morn