Abu Dhabi sources reported that Mohammed Kunhi Mayyala, who hails from Kerala and is currently working as a salesman in the capital, was declared the latest winner of Big Ticket Abu Dhabi's "Super 7 Series" draw on Wednesday. As per report Mayyala joins a long list of expatriates who turned multi-millionaires overnight after betting on the popular raffle draw. Meanwhile he said he was surprised to receive a call from the raffle organisers and initially thought it to be a prank.
He said "He could not believe it and he thought it's just a fake call but it was his lucky day," adding that he will use part of the money for the treatment of his friend whose kidneys have failed. Furthermore he said he will spend rest of the money for renovating his house in Kerala and start a business. Meanwhile the winner in September also hailed from India and won 12 million dirhams through the monthly jackpot draw.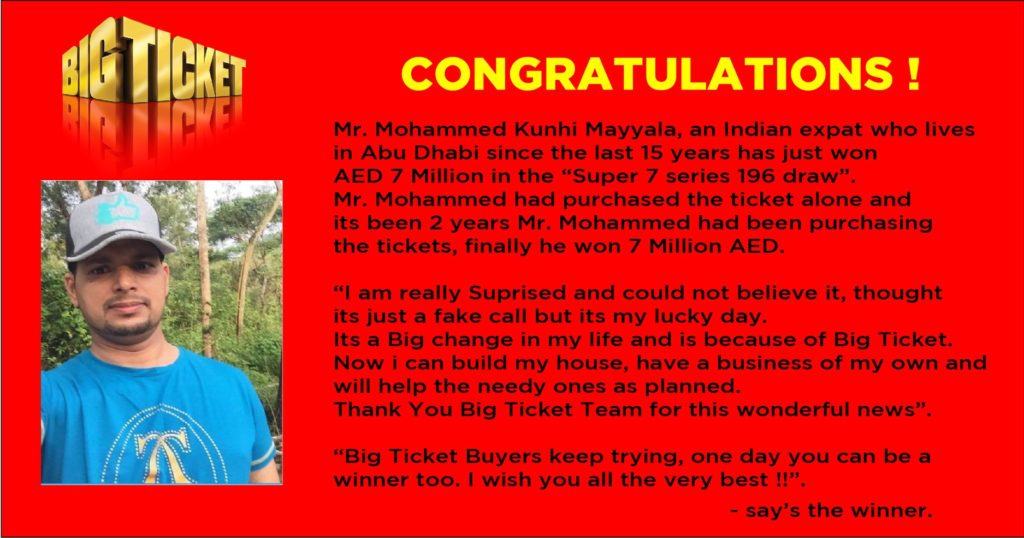 Moreover aside from Mayyala, seven other Big Ticket participants won a cash prize of 100,000 dirhams each. Accordingly four of the minor prize winners were from India, two from Pakistan and one was from Kenya. Further big Ticket is the largest and longest running monthly raffle draw for cash prizes and luxury cars in Abu Dhabi.


Chill breeze to prolong for 4 days in Tamilnadu

Chennai sources stated that as the experience of till now, Tamilnadu is getting cold. Meanwhile the weather center has warned that it will become more and more in the next four days. Reportedly in Tamilnadu, the northeast monsoon season was completed in December, 2018. This year, during the northeast monsoon, four storms were formed, but only 'kajah' storm provided some rainfall.