The third day of Navratri is dedicated to goddess Chandraghanta Maa, one of the nine incarnations of goddess Durga. She has "Half Moon" on her forehead, as the shape of bell (Ghanta) that is why she is called by the name Chandraghanta Devi. Third day of navratri's goddess, Chandraghanta's form is very beautiful, mesmerizing, blissful and peaceful.
Chandraghanta Maa wears the white attire and the tiger or lion is her vehicle. Maa Chandraghanta has three eyes and ten hands. She holds the Lotus flower, Arrow, Bow and Jaap Mala in her right hand and the fifth hand is in the "Abhaya Mudra" pose. She holds the Trishul, Gada, Sword and Kamandal in her left hand and the fifth hand is in the pose of "Varada Mudra".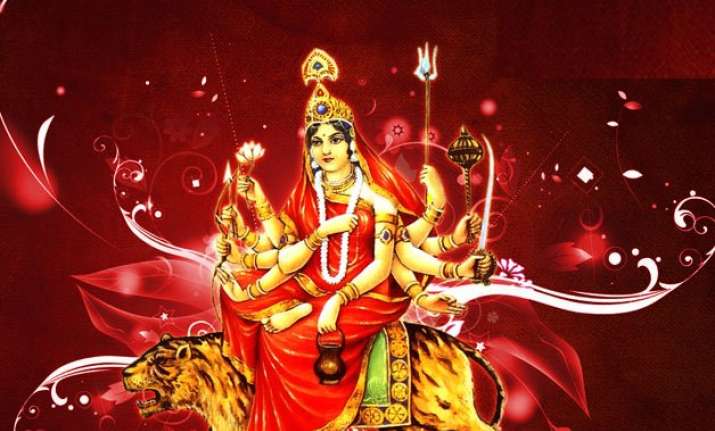 Chandraghanta Maa has others name also like Chandra-khanda and Chandika. In Orissa, devotees call the Chandraghanta Maa as Ramchandi. Temple of Goddess Ramchandi is located in the Puri district of Orissa, India.


Telangana CM KCR's ideology to make Telangana roads shine like a Mirror

Hyderabad sources reported that Chief Minister K Chandrasekhar Rao vowed to make Telangana roads "shine like a mirror". Meanwhile the chief minister, in a review meeting held at Hyderabad's Pragathi Bhavan to discuss the current condition of state roads, directed concerned officers to complete the task in the next two years.