Chennai sources stated that actor turned politician Kamal Hassan has ruled out an alliance with Tamilnadu's largest state parties the DMK and the AIADMK and hinted at talks for an alliance with the Indian National Congress ahead of the 2019 Lok Sabha elections.
Recently in an interview with Thanthi TV, Kamal, in response to a question on a possible alliance with the Congress for the upcoming 2019 Lok Sabha elections, said, "I don't know. We have to talk to them. We have to see if it suits Tamilnadu. All he is going to ask is what good they will for the people of Tamilnadu and the evidence for whatever has been done thus far is very little". Furthermore when stating that he needn't talk about an alliance at this point, he said he would contest in the upcoming Lok Sabha elections in 2019.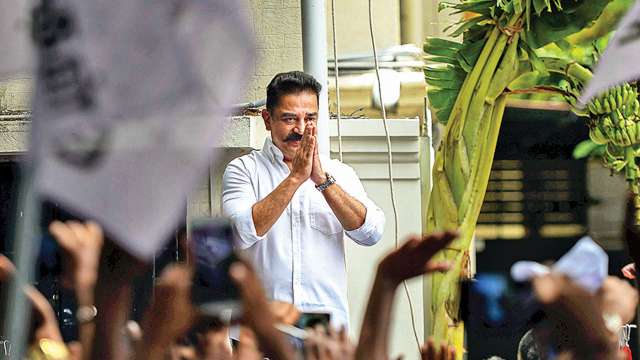 Moreover the Makkal Needhi Maiam chief ruled out an alliance with both the DMK and the ruling AIADMK in the elections, stating that both these parties needed to be isolated. Hence the actor also said that Dravidianism is not the ancestral property of Dravidian parties in the state but belonged to all. Further when speaking at the HT Leadership Summit earlier this month, Kamal had said, "Our membership drive is going well. Our party structure needs to be very strong. We have great people advising us, and our manifesto will be ready. We have adopted eight villages which we have started redeveloping".

Appreciation certificate for first voter by EC in Madhya Pradesh

In an innovative move by EC today issued a certificate of appreciation to first voter of the day in Chitrakoot district of Madhya Pradesh. Bypolls for assembly elections are undergoing in the state. Election commission of India initiated a novel way to encourage the voters to exercise their franchise enthusiastically, they issued a certificate of appreciation to first voter in Manikpur polling booth in Chitrakoot district of Madhya Pradesh. Uma Shankar was the first voter in the morn