New Delhi sources made a statement that Sree Peetham mutt head Swami Paripoornanandha yesterday joined the  Bharatiya Janata Party (BJP) in presence of party national president Amit Shah, where BJP national general secretary Ram Madhav accompanied Swami in the meeting. When speaking to media after his joining in the national party, the seer said he was happy to have joined in the BJP.
Meanwhile on the other side, the party is gearing up in the process of finalizing its candidates for the upcoming Telangana Assembly Elections. As per report in a phone call to part State Chief Dr K Laxman, Amit Shah asked him to attend the parliamentary board meeting here at 11 am today, it is believed.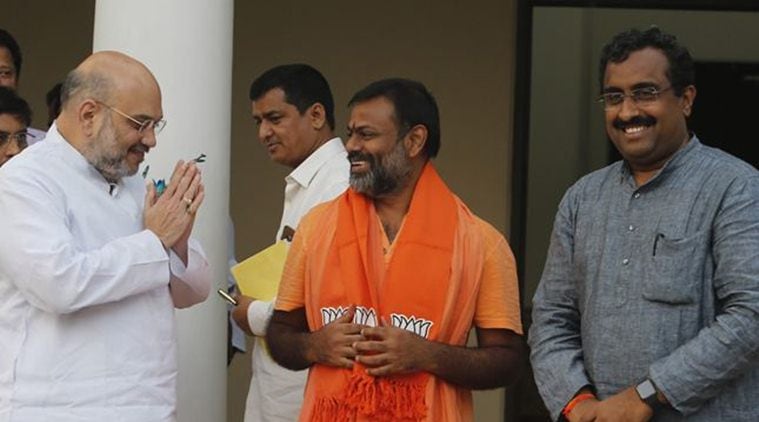 Moreover it is expected that a 30 member list of BJP contestants would be announced in the meeting. furthermore to attend tomorrow's meeting, Dr Laxman, State In-charge Krishna Das, national general secretary P Muralidhar Rao and MLA Kishan Reddy would leave for the national capital tonight.

UP minister's tells people to burn politicians!

Uttar Pradesh minister Omprakash Rajbhar's shocking statement asking people to burn politicians who separate Hindus and Muslims has turned out to be a burning topic and a big controversy. One of the prominent members of BJP alliance in Uttar Pradesh is Suheldev Bhartiya Samaj party and Rajbhar is the leader of the party, who always speaks in controversial manner.